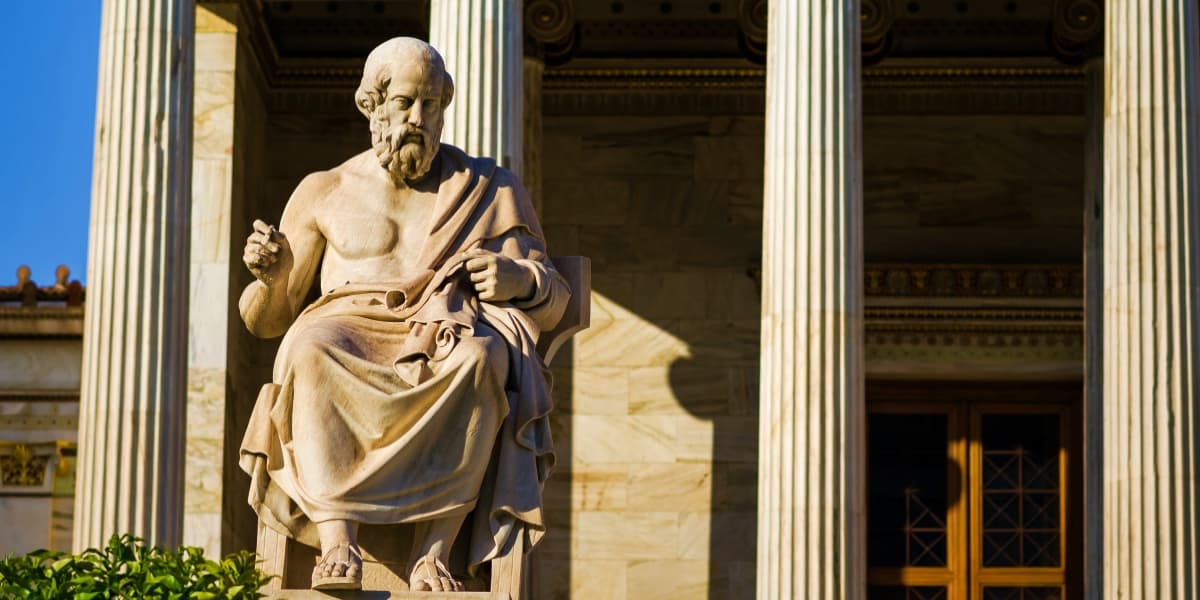 Plato Didn't Originally Believe In Books
Plato, a student and eventual peer of Socrates, was against the world of books too. While Plato essentially agreed with Socrates, he had other reasoning that was somewhat understandable. He believed that anyone could write down anything claiming someone said something or believed something. Yet, if you heard it straight from the person, it was the only true way to know they actually said or believed something.
This is why he's quoted in saying writing "is a step backward in truth." The reasoning made sense but Plato did go on to write and publish quite a lot of his own work. However, Plato's argument against writing (and books) made some philosophical sense. Plus, he could recite all his works by memory.