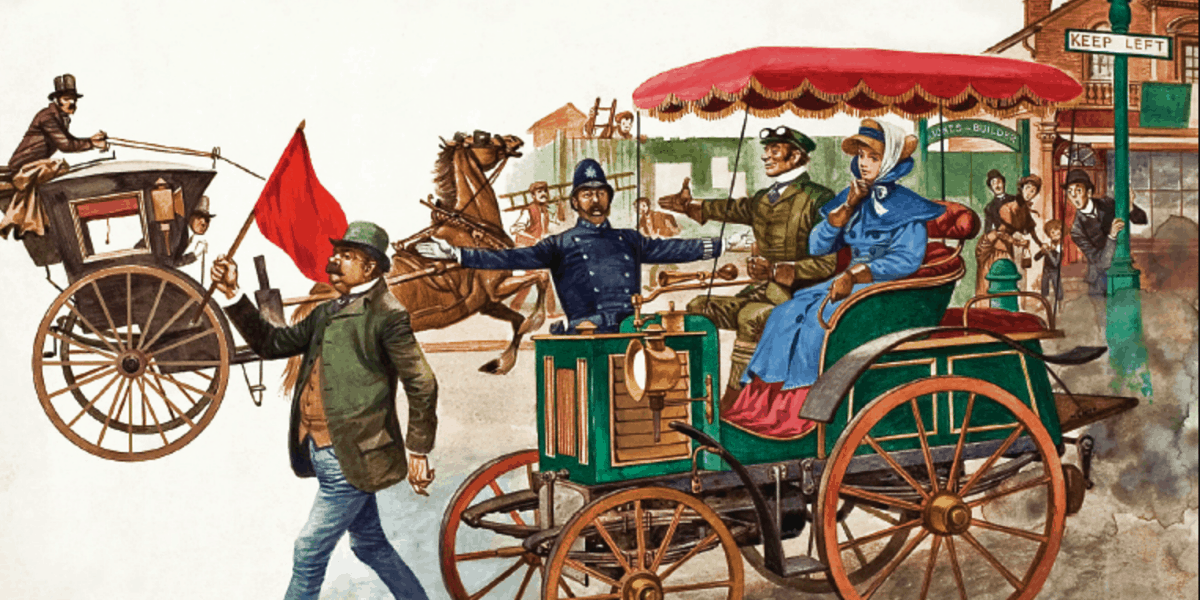 England's Freak Out Over Automobiles In The 1800s
There were some who outright hated the world of automobiles when they were introduced during the Industrial Revolution. During this period, England consistently came out with impressive new technology. However, hatred for the automobile resulted in a new law called the "Red Flag Act" in the 1800s.
The law states that anytime one was going to be driven or drive, a person with a red flag had to be in front of them at all times. This law would eventually be revoked on grounds that it made no sense and literally defeated the purpose of the automobile in the first place.