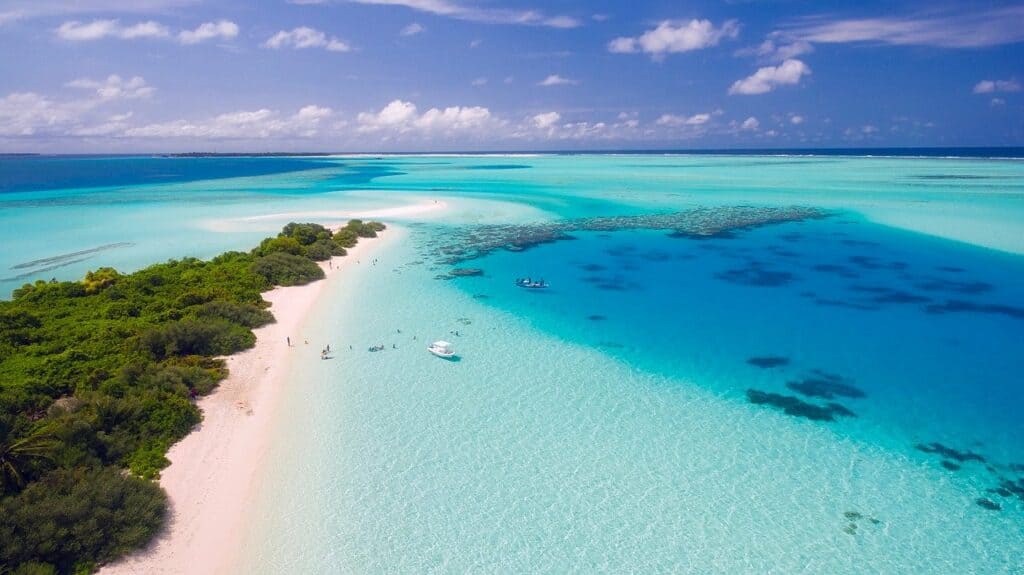 7. Water covers 70 percent of the Earth's surface.
When astronauts first went into space, they looked back at the Earth with human eyes for the first time. Based on their observations, the Earth acquired the nickname the "Blue Planet." The nickname came as no surprise seeing how 70 percent of our planet is covered with oceans. In fact, our planet looks blue from outer space because of this vast amount of water. Ironically, our human bodies are also comprised of water. In fact, the body has about 50 to 70 percent of water — just like Earth!
The remaining 30 percent is the solid crust located above sea level. That is why scientists call it the continental crust. Underneath the water that fills the oceans and the dirt and plants covering the continents, the Earth's surface is made of rock. The rocky layer under the Earth's soil is called the crust which comprises the continents and ocean basins. Keep reading to discover how thick the Earth's atmosphere really is. And what does that mean for us.