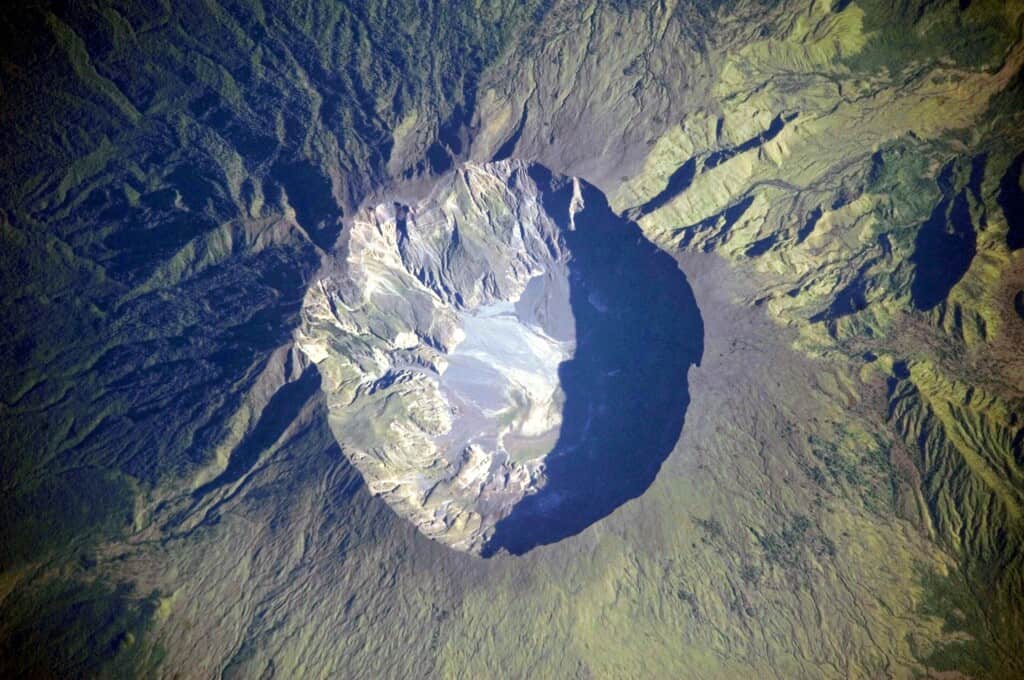 31. The largest known volcano eruption killed more than 60,000 people.
When you think of volcanic activity, specific "heavy hitter" names must come to mind, like Mount Vesuvius or Mount St. Helens. For example, Kilauea has been continuously erupting since 1983, complete with lava flows at times! In 1980, Mt. St. Helens erupted, leaving a casualty count of 60 people and erased 232 square miles of forest. Though dormant for now, Mount Vesuvius buried the entire town of Pompeii in AD 79, and scientists think the next eruption could be even bigger! However, there are many impactful volcanoes that you may not be aware of.
Indonesia is a collection of islands in the South Pacific that has seen its fair share of volcanic activity. It is the home of the infamous Krakatoa and Anak Krakatoa, both of which have earned their volcanic lore places. It is also home to Tambora, a volcano that blew its lid in 1815, killing over 60,000 people, causing ten meter-high tsunamis, and triggering a global mini ice age. Of course, there have been more significant volcano eruptions throughout history, including eruptions of massive supervolcanoes. Some prehistoric volcanic eruptions were so extensive that they nearly caused nascent humanity to go extinct. However, we don't have exact numbers for how many people died in these eruptions.