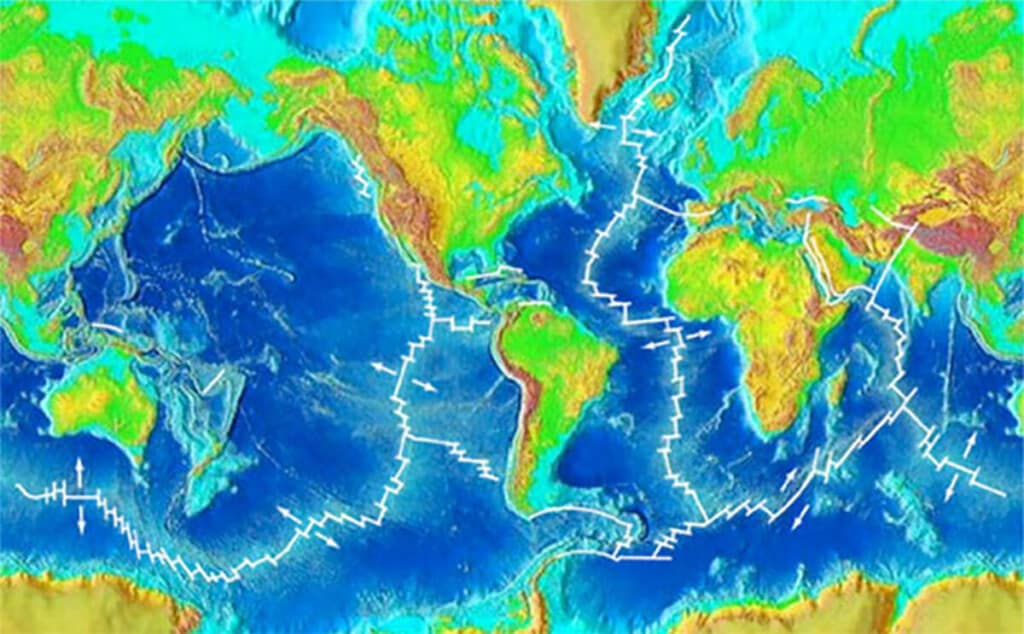 49. The largest mountain chain on Earth is underwater.
The longest mountain chain on the Earth's surface is the Andes, which runs like a corridor through South America. This chain is 4300 miles long, which may sound like a lot, but it is nothing compared to the Mid-Ocean Ridge. The Mid-Ocean Ridge, which stretches over 40,390 miles long, runs throughout the Earth's oceans like the seams on a baseball. The Mid-Ocean Ridge is around 90% underwater and was formed by tectonic activity that caused magma to push up onto the ocean floor's surface. Many of the mountains in the chain are volcanoes that erupted underwater.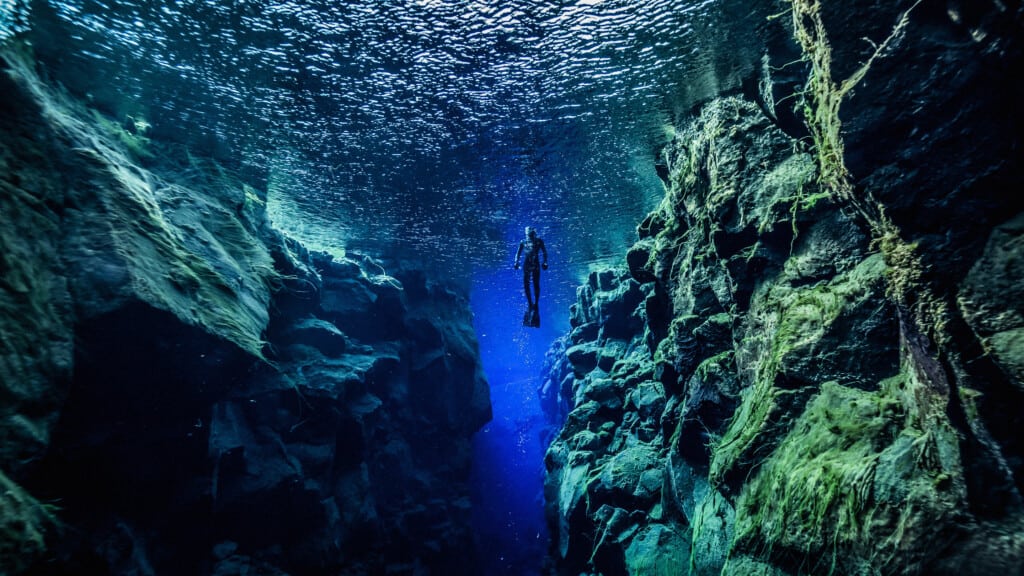 Tectonic plates are basically giant slabs of rock – think thousands of kilometers across in size. The largest plates are the Pacific and Antarctic plates. As they shift or separate, they allow the molten rock to rise to the seafloor, which then creates the ridges we're talking about. Their size and shape are also affected by the speed at which the molten rock spreads – faster spreading creates steeper peaks, while slower spreading creates wider, more gentle slopes. Believe it or not, we know very little about the mid-ocean ridge system – only about one percent of it has been explored in detail, though we have mapped about half of the ridges in high resolution.