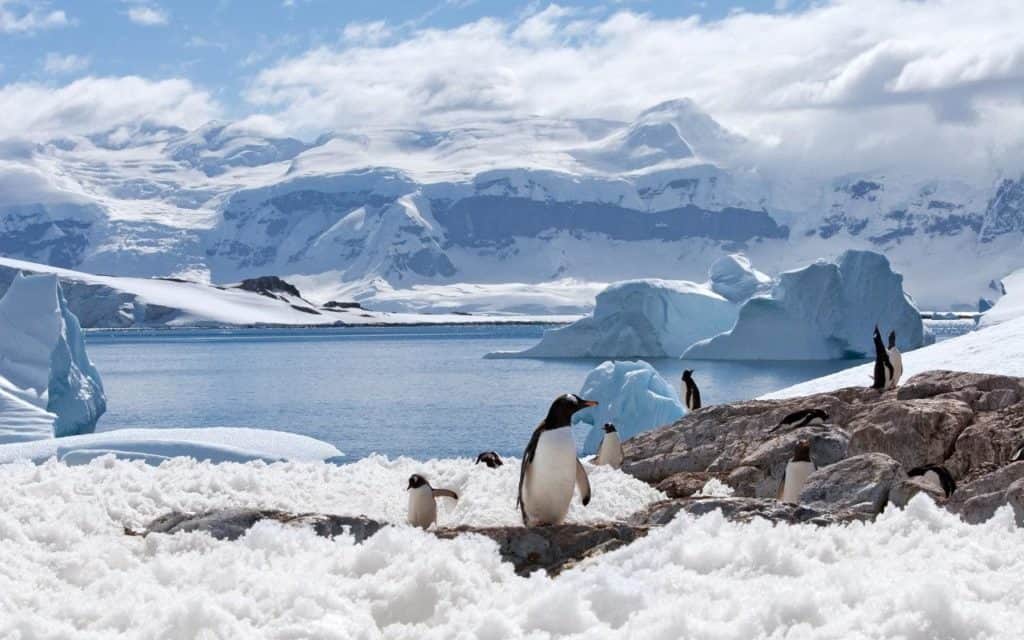 21. Antarctica is the fifth-largest continent.
There are seven continents: North America, South America, Europe, Asia, Africa, Australia, and Antarctica. The largest, both by landmass and population, is Asia. The smallest continent by size is Australia, but Antarctica is the fifth-largest. This icy continent contains 90% of the world's ice and 70% of its freshwater. Though Antarctica is significant, it doesn't have any permanent population. Other than the wildlife that thrives in its extreme cold, it is populated only by international teams of scientists, who stay on research bases. There have been squabbles over who will get first dibs on its mineral resources as the ice continues to melt.
Antarctica is our southernmost continent and contains the geographic South Pole. Its name is derived from the Greek word meaning "opposite to the Arctic," or "opposite to the North." Climate-wise, it is the coldest, driest, and windiest continent, with the highest average elevation of all continents. It's called a "polar desert," as we have mentioned previously, so it's not exactly an ideal living place. Interestingly, it was the last region on Earth to be discovered; it was not recorded in history until as late as 1820 when a Russian expedition found one of its ice shelves.