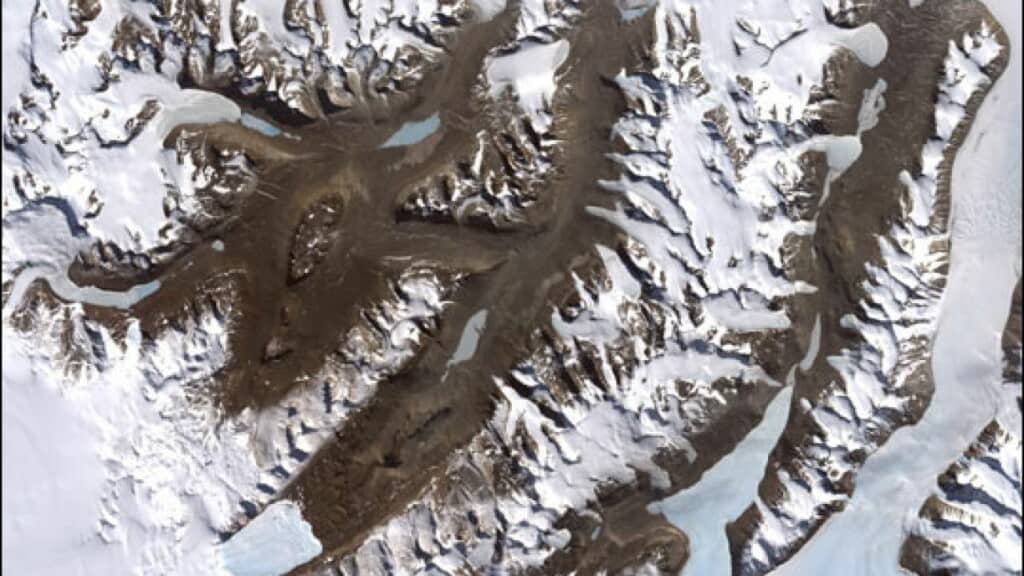 39. One spot in Antarctica hasn't seen rain or snow in two million years.
You may think of Antarctica as a land of constant snowfalls, and you would be partially correct. Nevertheless, frozen climates, like the Arctic tundra of Alaska, Canada, and Siberia, are often classified as deserts because they either receive so little precipitation or because the snow does not melt into the ground, leaving it very dry. The driest spot on Earth is a place known as Dry Valley, and it is in Antarctica. This location has seen no precipitation – no rain, snow, sleet, or hail – in over two million years. The area is so dry that scientists have found mummified seal bodies because the carcasses dried out.
The Dry Valleys make up about 4800 square kilometers and makeup approximately 0.03% of the continent. Despite the name, there are lakes there: Lake Vida, Lake Vanda, Lake Bonney, and the Onyx River. The reason there are no rains is due to Katabatic winds. These winds are so heavy with moisture. Gravity pulls them away from the Valleys! Interestingly, Lake Bonney is always covered with 3 – 5 meters of ice, and Lake Vanda is three times saltier than the ocean! The Onyx River is a meltwater stream and happens to be Antarctica's longest river.