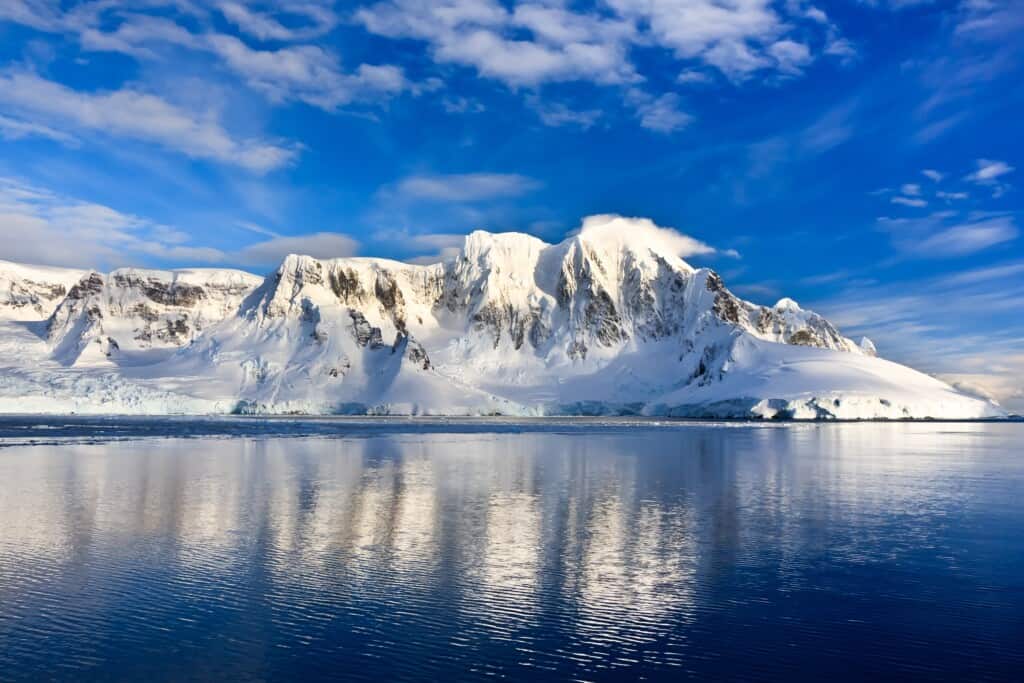 29. The coldest recorded temperature was -135.8 degrees Fahrenheit.
From one extreme to the other: we head to Antarctica, a place inhabited only by some hardy forms of wildlife and international teams of scientists. Most temperature records tend to stay constant for very long periods, though we see more and more record-breaking extremes in recent times. In 1983, at a Russian research station in Antarctica known as Vostok, an air temperature of -128.6 degrees Fahrenheit was measured, setting a world record. Another temperature reading in 2013 in central Antarctica on the East Antarctic Plateau, which encompasses the South Pole, measured at over –135 degrees Fahrenheit, but this measured surface temperature, not air temperature.
However, scientists generally agree that had the air temperature been measured, it would have been colder than that brutal day at Vostok in 1983. Researchers have revised that study since and found that temperatures can even reach -144 degrees Fahrenheit during the polar night. Talk about bone-chilling! This record is about as cold as it is physically possible for the Earth's surface to get. For the temperature to get that low, clear skies and dry air need to persist for several days. Basically, after the temperature gets beyond a certain point, the air cools so slowly that it can't get noticeably colder before the weather conditions change again.