16. Earth is covered with water.
The Earth is often called a blue marble by astronauts because of the prevalence of water on its surface. Though humans can only live on land or in a highly modified marine environment (like in a submarine, and even then only temporarily), the vast majority of the Earth is water, not land. About 71% of the planet is water, and most of that is the saltwater found in the oceans. As we've discussed in other entries, 96.5% of the Earth's water is contained within the oceans, while the remaining 3.5% of the water is freshwater and frozen water.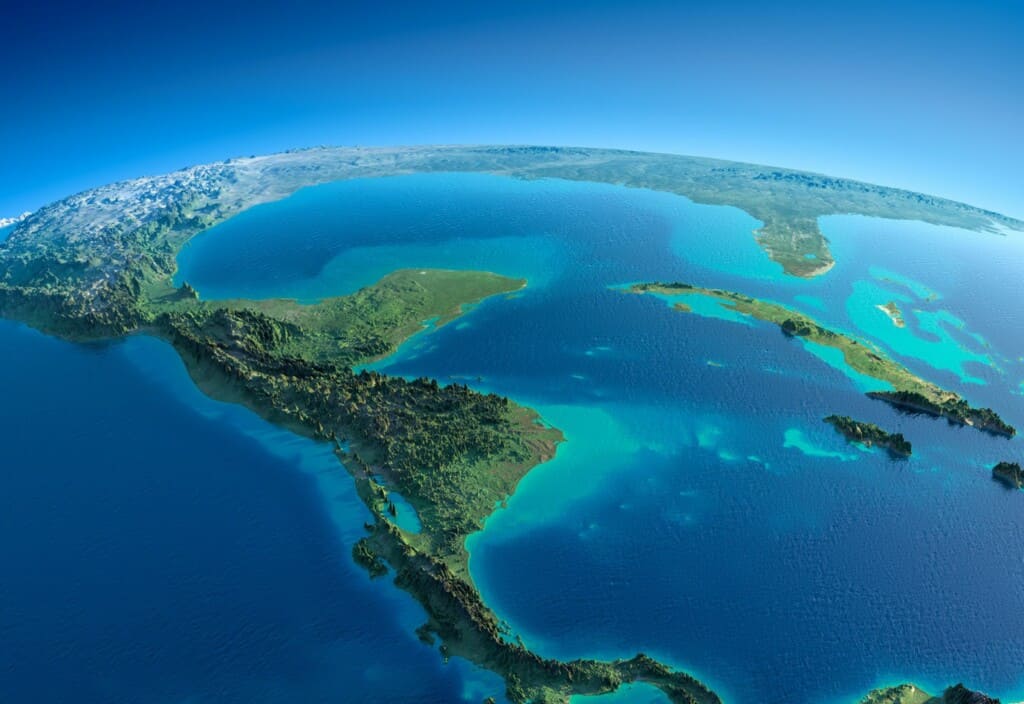 Not only is the Earth covered in water, but there is water below the surface as well. You may have heard of Pangea, the giant supercontinent from which all of our present-day continents derived. There was also once Panthalassa, a superocean that held all of the water that is now dispersed in the Pacific, Atlantic, Indian, and Arctic Oceans. Some scientists believe that water was brought to Earth by icy comets and asteroids that collided with the Earth some 4.6 million years ago. The surface of the Earth as a baby was initially just an ocean of magma!