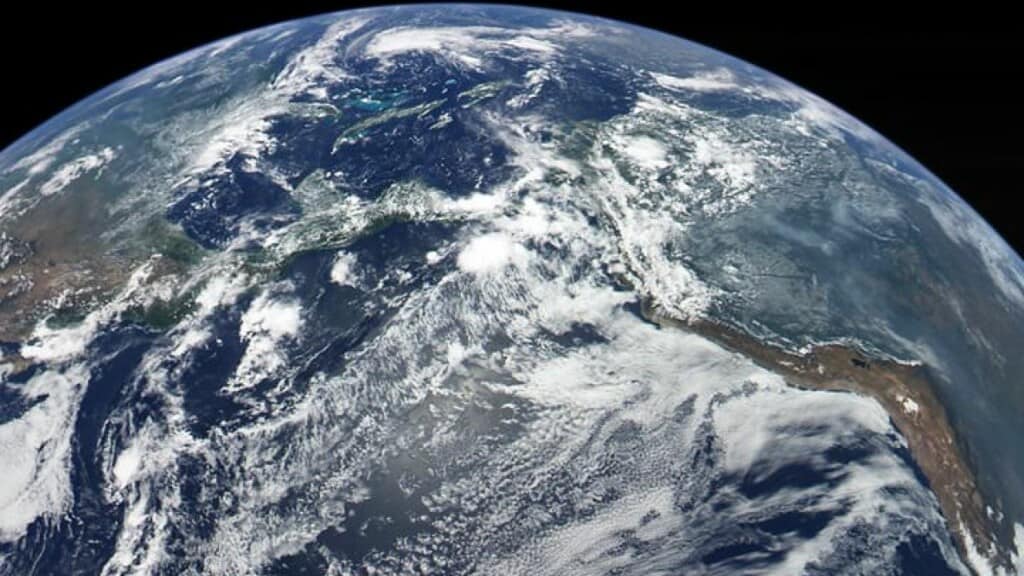 43. Earth spins at approximately 1,000 MPH.
We've already talked about how you're moving without even being consciously aware of it. The Earth rotates at a remarkably fast speed – 1,000 miles per hour, or nearly 500 meters per second! Each day is 24 hours long, but the actual time down to seconds is 23 hours, 56 minutes, and 4.09053 seconds. Keeping that up instead of rounding up to an even 24 would turn into a nightmare very quickly – that's why we have leap years. Twenty-four hours (or 23 hours, 56 minutes, and 4.09053 seconds) is what we call the "sidereal period," or the time it takes for a celestial body to complete one revolution concerning a fixed point outside the system.
The rotation speed we experience means that you travel almost one-half a kilometer every second without even moving your feet off the ground. Depending on where on Earth you are, you may be moving at a slower or faster speed. Earth rotates fastest around the equator, so you move faster than anyone else if you are in a tropical area. If you are on one of the poles, you are rotating in place. That is kind of like the way that a basketball spins on someone's finger. If you want to experience this in a real-world application, try looking at a star at night through a telescope and see how quickly it moves out of the frame!