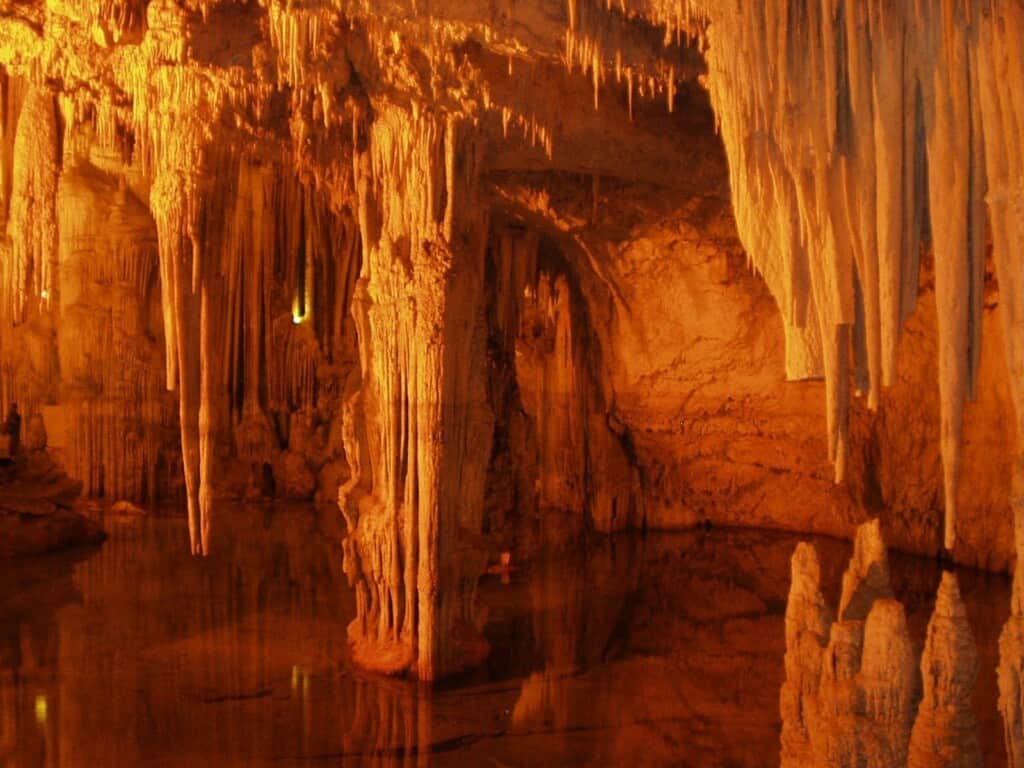 20. The largest stalagmite is 220 feet tall.
You, like many others, may have a hard time telling stalactites from stalagmites. Here's a helpful trick to remember: G for Ground and C for Ceiling. Now, onto the real facts! Stalagmites build upon the floors of caves because of minerals that get deposited, usually from dripping water. Their cousins are stalactites, which grow on caves' roofs when dripping water leaves minerals behind, which accrue into the spiky formations. They only form in specific conditions when the pH conditions are suitable, which is why they're not found in every cave. They shouldn't be touched because skin oils can alter the surface tension of the formation's growth and can even stain the formation's coloring.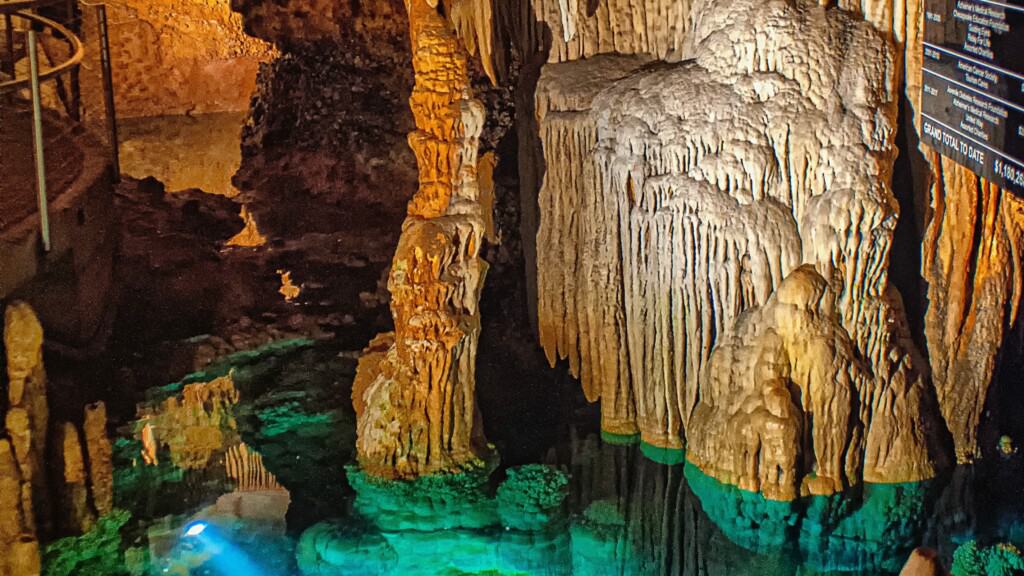 Stalactites and stalagmites are usually only a couple of feet in height. However, at the Cuevo San Martin Infierno cave in Cuba, spelunkers found a stalagmite that measures 220 feet tall! Unfortunately, the Cuevo San Martin Infierno cave is not open to the public. If you still need a stalagmite and stalactite cave to scratch that itch, try the Jeita Grotto in Lebanon. That's where you'll find the world's largest stalactite! The grotto is a system of two interconnected caves spanning a length of nearly nine kilometers. The lower cave can only be explored with a boat because it channels an underground river that provides fresh drinking water to over 20% of the Lebanese population!