We all want to take the perfect shot. That's what makes us stand out from the rest of the crowd. Whether it's a stunning sunset shot or a photograph of a landscape, photos help preserve moments in time that we can look back at with appreciation and admiration. But have you ever risked your life for that perfect shot? Let's hope not because it's never worth it. These wildlife photographers think otherwise. They put themselves in vulnerable positions just to capture a snapshot of an animal. While seemingly ridiculous, these photographs are quite beautiful, though the story behind them is nail-biting and gut-wrenching. Most of these stories make us appreciate our boring, nine-to-five jobs where we don't have to risk our lives with aggressive, unpredictable wildlife. Though having a survival story to tell our friends would be pretty cool.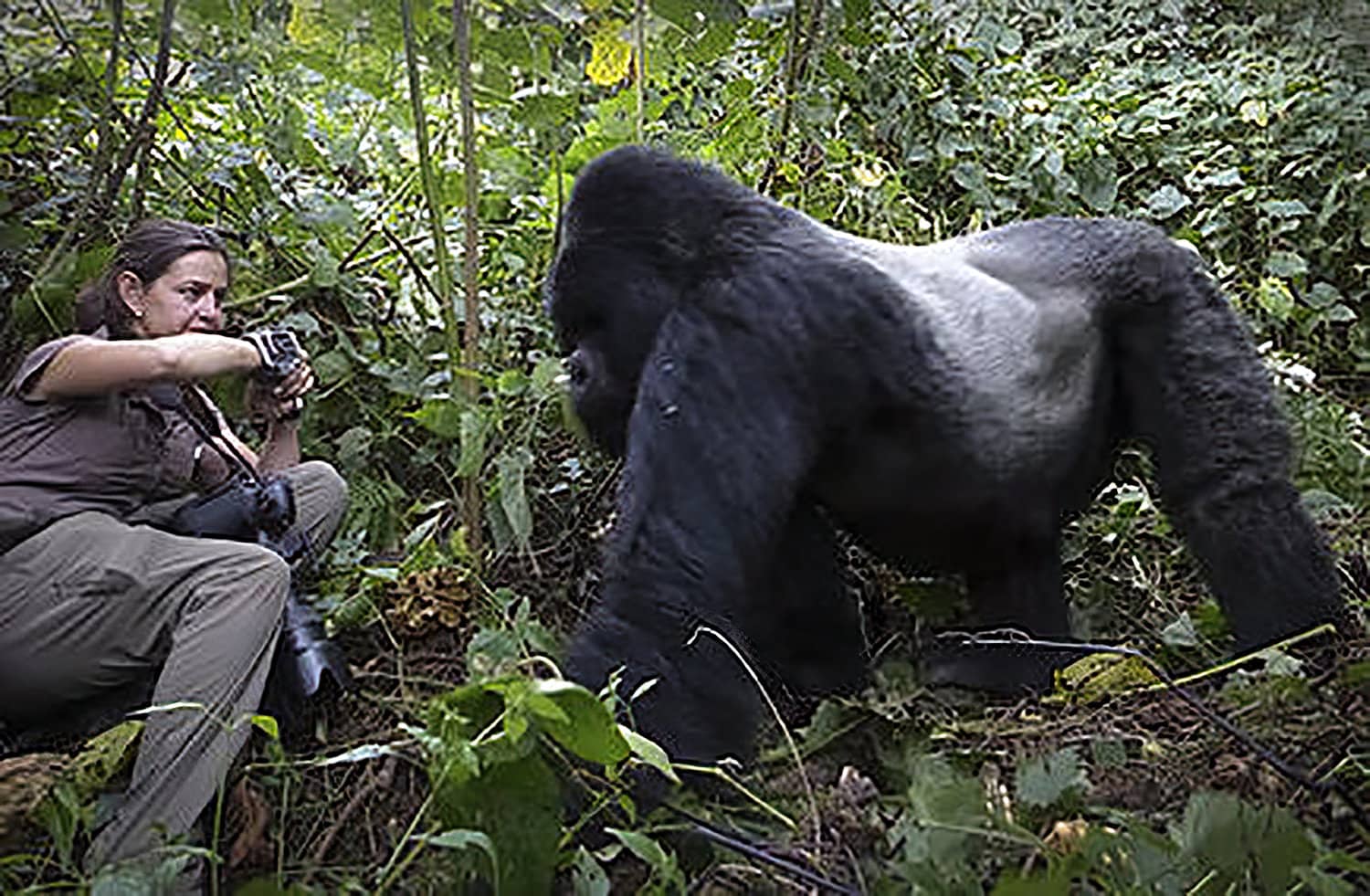 Coming Head to Head With a Silverback Gorilla
Trai Anfield, a former BBC natural history presenter, now runs ethical photography safaris in Africa. During a trek in Rwanda, she had a heart-pumping experience with an enormous silverback gorilla named Akarevuro. Although the group was not allowed to approach the gorillas or go within 7m of them, Akarevuro approached them and came head to head with Anfield. She knelt down to make herself small and unthreatening and did not hold eye contact. She was able to capture the encounter on a GoPro strapped to her wrist. Although she felt a primal respect and reverence, she did not feel threatened or fearful. The encounter was followed by an hour spent with Akarevuro's family, making for the best experience Anfield had with gorillas. She notes that it is humbling that humans are allowed to join the gorillas, given their history of hunting, poaching, and slaughtering them.