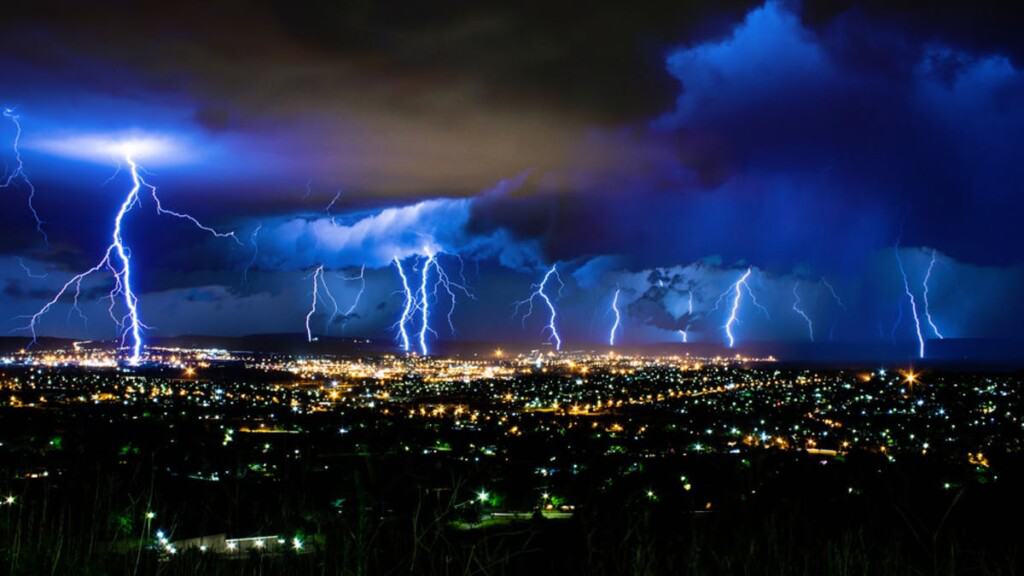 33. There are over 6,000 lightning flashes on Earth, every minute!
Any given minute, over one thousand thunderstorms are happening! That means that there are about 6000 lightning flashes on Earth every minute, or 100 every second. They are more common in warmer climates but can occur almost anywhere. Thunderstorms are caused by currents of air rising and falling rapidly. These currents create friction, which essentially causes static. Most of the electrical energy in a thunderstorm is dispersed within the clouds, but lightning can sometimes reach Earth. That's when it becomes more dangerous. Clouds on Earth are giant batteries because they are full of positive and negative charges. When they discharge, we see the effect in the form of lightning.
Each bolt of lightning is extremely hot – about five times hotter than the surface of the sun! The expansion of air caused by this burst of heat leads to a shockwave, what we experience as thunder. About one hundred US residents are killed by lightning each year, so it's not something to mess with! Each lightning charge contains about 30 million volts – which means the total energy in a large thunderstorm can be greater than a single atomic bomb! If a thunderstorm warning is issued when you're home, it's best to unplug appliances and keep them away from windows. If you aren't home, try to find a close, low-lying shelter or building. Assume a tucked position and avoid laying flat on the ground.