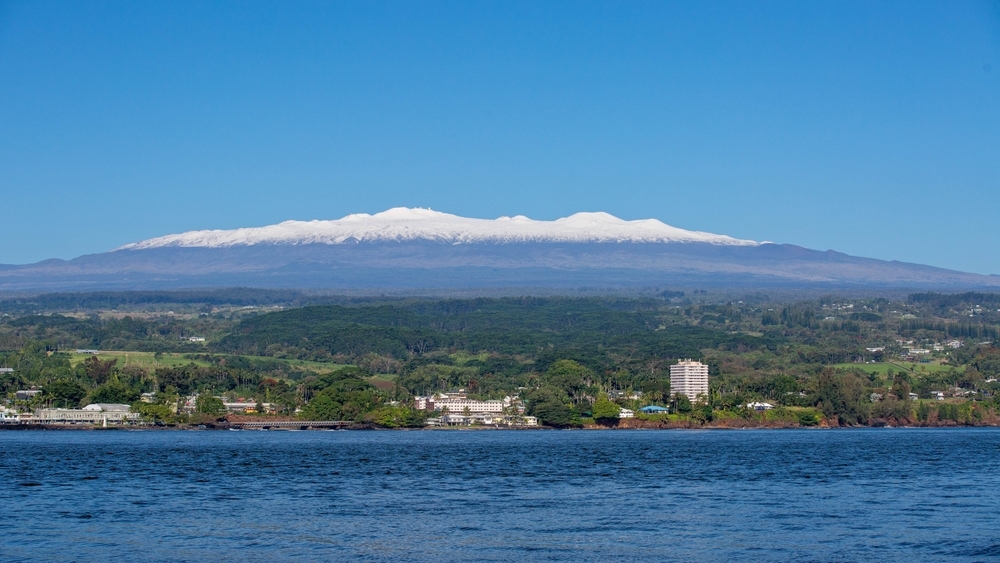 18. Mount Everest is not the tallest mountain.
What sets Mount Everest apart is that its summit is the highest above sea level, making it the world's highest place. However, if you ask what the highest mountain on Earth is, you might get a few different answers. Mount Everest is just over 29,000 feet from base to summit, making it an infant compared to Mauna Loa, one of the Hawaiian Islands' volcanoes. Mauna Loa is nearly twice as high as Everest, reaching 56,000 feet. Most of Mauna Loa is underwater, as its highest point is only 13,680 feet above sea level. The mountain is so massive that it has warped the seafloor's base into an inverted cone because it applies so much pressure.
Another option is Mount Chimborazo, whose peak is the furthest point on Earth from the center. The summit is 20,548, making it over 6,800 feet farther from the Earth's center than Mount Everest's summit. This mountain is not a mountain – it's a stratovolcano in central Ecuador. So the answer to the question of "highest mountain" really depends on a lot of variables and qualifiers. Do you measure from sea level, from the base of the mountain, or the center of the Earth? You'll get a different answer based on your criteria!