14. The most active volcano is in Hawaii.
The Hawaiian Islands are a chain of volcanoes, most of which are still active. There are six active volcanos on the Islands of Hawaii and Maui being monitored by the USGS Hawaiian Volcano Observatory. Mount Kilauea, Mauna Loa, Hualalai, Mauna Kea, Loihi, and Haleakala. These are not the explosive volcanoes that can kill vast swathes of people and cause the global climate to shift. No, these volcanoes erupt quietly and sometimes continually, and they are always adding land to the islands. In fact, each island is made of one or more volcanoes that first erupted on the ocean floor and eventually emerged above sea level.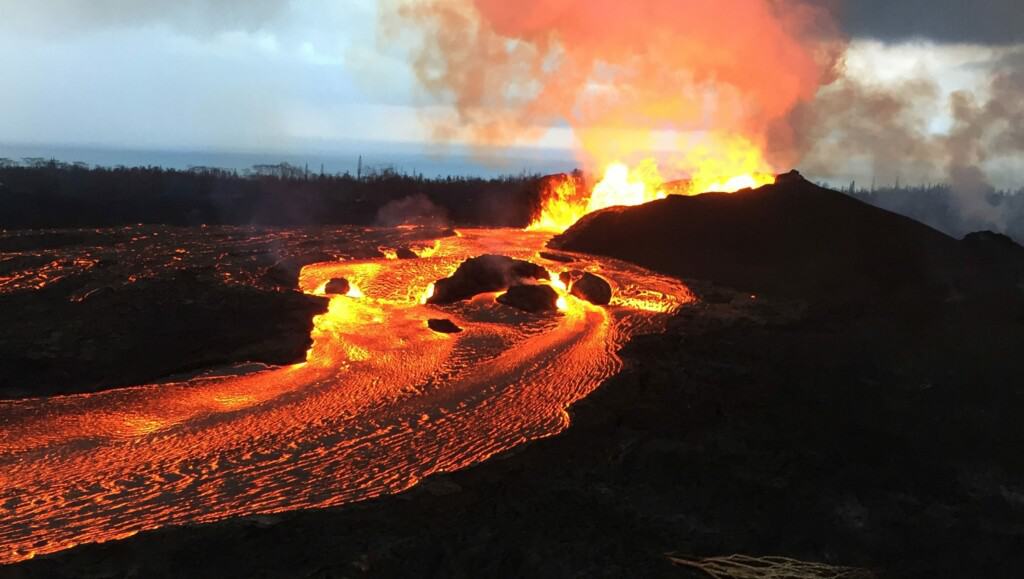 Mount Kilauea in Hawaii is the most active volcano in the world, spewing out the most lava. It erupted continuously from 1983 to 2018 along the volcano's East Rift Zone. From 2008 – 2018, there was a lava lake at the volcano's summit. Mauna Loa, the world's largest volcano, has erupted 33 times since 1843. The latest eruption lasted over three weeks and produced lava flows within 5 miles of Hilo, the largest population center in Hawaii. However, Mount Stromboli, off the coast of southern Italy, has been blowing smoke nearly continuously for nearly 2000 years. Both Stromboli and Mount Kilauea have been the site of human habitation for a long time.