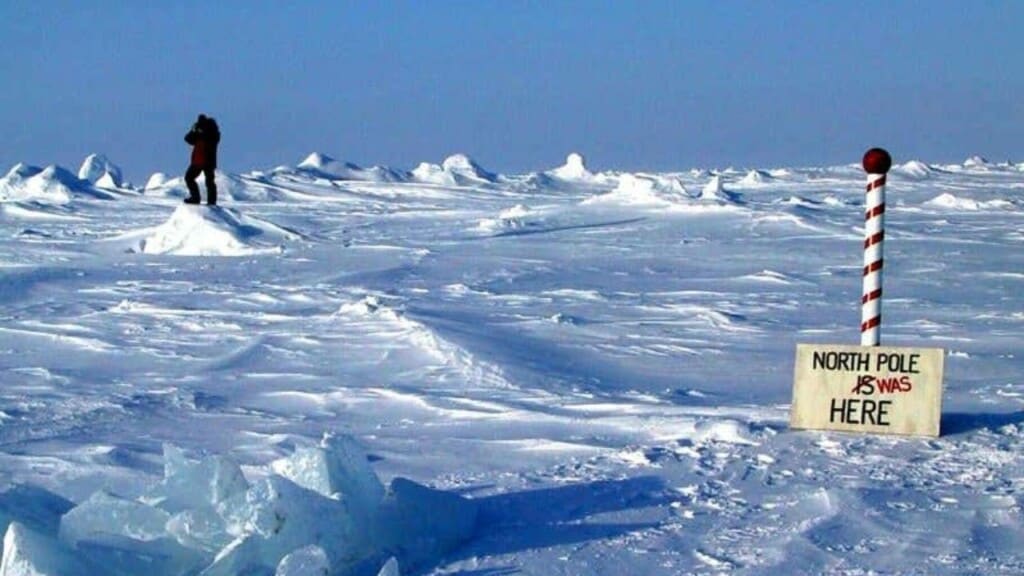 42. The North Pole is drifting eastward.
That's right. The North Pole is moving, and it's everyone's fault. You may have heard before that the magnetic north pole and the geographic north pole are not in quite the same spot. That is partly because as the Earth moves through space, it wobbles a bit, causing the north and south poles to draft somewhat in cycles that last about a decade. Poles tend to move in directions of missing mass. Climate change leads to melting polar ice and depleting Eurasian aquifers. However, the north pole is drifting eastward at a breakneck speed of 17 centimeters per year.
The North Pole is now moving towards Greenwich, England, where the prime meridian runs. For context, it had been moving toward Canada at the pace of about seven or eight centimeters annually. In 2000, the North Pole changed direction towards the British Isles. Scientists are excited about the research highlighting the human impact on the planet and assure us that there is nothing to worry about; this is just another effect of climate change. They have also previously discovered that humans aren't just changing the direction of the axis, we're also making it spin more slowly!