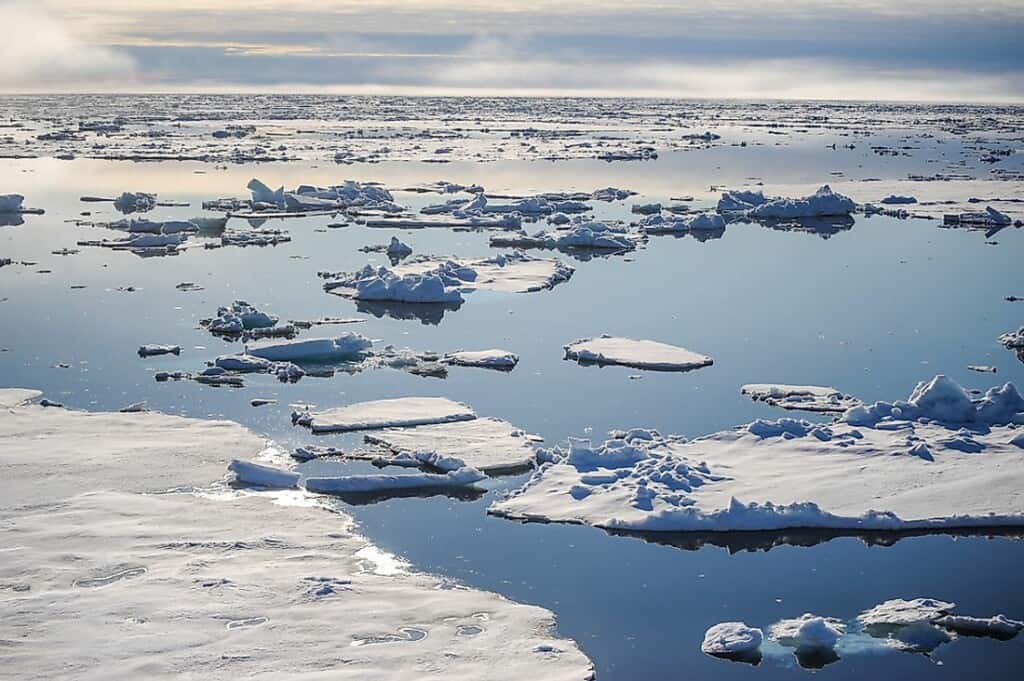 41. The north and south poles regularly switch places.
For this to make sense, let us give you some context first. The Earth's core contains liquid iron, which generates a magnetic field and protects us against the sun's radiation. You're probably thinking, "Ok, but North is always north, and the south is still south, right?" Not so much. The planet's poles are determined by its strong magnetic fields fueled by this rotating iron core we mentioned. Storms that occur inside the Earth's core cause the magnetic field to shift periodically. The area can even completely change its polarity, with the North Pole and the South Pole switching "places," so to speak.
This event is called "reversal" and is entirely natural. It's not at all anything to worry about – in fact, the last time it happened was about 780,000 years ago, though it could happen more frequently. A few are worried about the impact on animal life, but other scientists study these events through fossil records, and they have found that pole reversals have no significant effect on plant and animal life. Some scientists say we're probably due for a reversal soon, but that could mean hundreds or thousands of years before the next reversal. Time works differently for Planet Earth!