26. Approximately 3,000 people have visited the highest place on Earth.
The highest point on Earth is Mount Everest in the Himalayas, a mountain range that cuts through the Asian countries of Nepal and Tibet. At 29,035 feet above sea level, summiting this monster of a mountain is no small feat. The first person to scale Everest was Sir Edmund Hillary, who summited the mountain in 1953. In his honor, there is even a peak in the Himalayas named after him. In the time since climbing the mountain has become a daredevil challenge. To date, over 3100 people have scaled Everest, though not everyone has made it back down.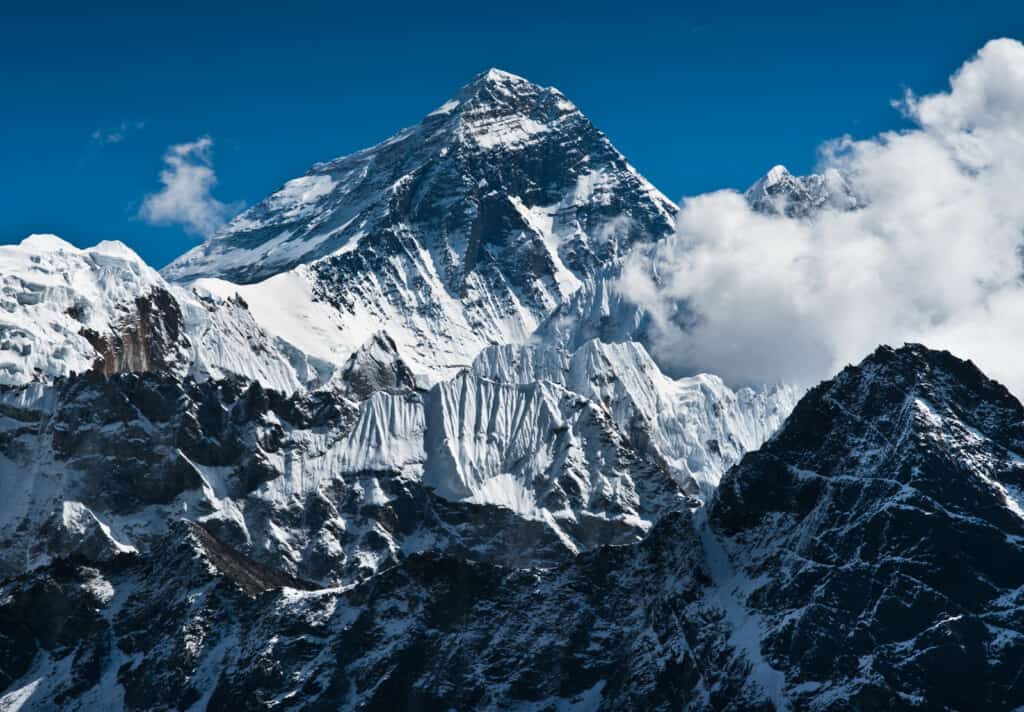 The mountain gained new media attention in the summer of 2019 when a line of people who had climbed it had to wait their turn to make their mark on the summit. Over three hundred people have died while attempting the ascent, and many of their bodies are still on the mountain, as it is too challenging to try to retrieve them. Unfortunately, some of them are buried in deep crevasses. Some have even been moved because of the nature of moving glaciers they had fallen into. Despite the intense danger that climbing Everest inherently carries, many continue to aspire to reach its summit.