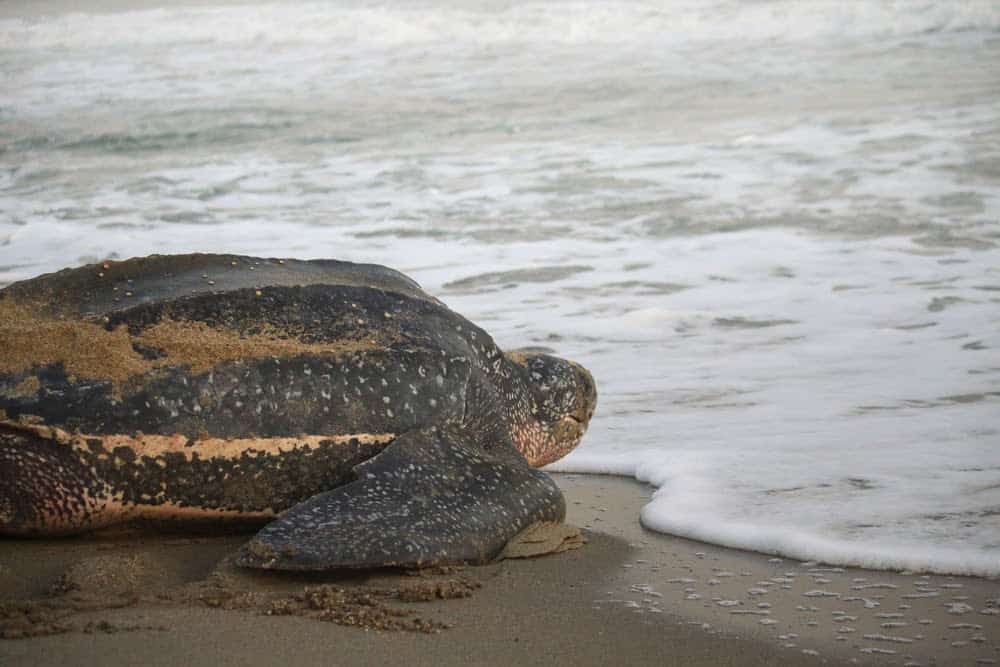 They Used To Be The Most Common Sea Turtle
These turtles can withstand colder temperatures because of the counter-current exchange and their large body size. Leatherbacks don't have many natural predators in adulthood, but they are very vulnerable in their early life stages, where birds, small mammals, and even big fishes prey on them. Birds would dig up turtle nests and eat the eggs. Once they hatch, the run to the ocean commences with many shorebirds and crustaceans trying to get them before touching the water. Currently, these sea turtles are very rare in Alaska, and only 19 have been seen as of late.
Before 1993, they were considered to be the most common sea turtle in Alaska. Human activity is a danger for leatherbacks, both directly or indirectly. Humans raid their nests in places like Southeast Asia for consumption. There are also strandings due to vessel-strike injuries. However, the worst for leatherbacks is light pollution because sea turtles have a strong attraction to light, and when beaches are closed to streetlights and buildings, it can disorient the hatchings and crawl away from the beach. Hatching's instinct is to follow the light because the lightest area on a natural coast is the horizon over the ocean, while the darkest place is the dunes or forest.