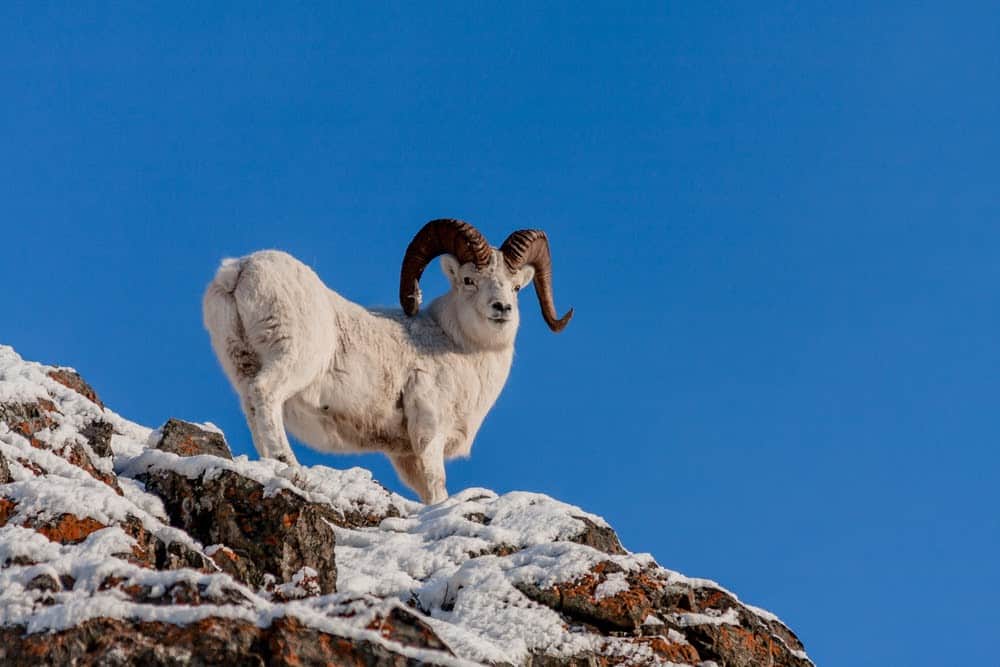 Snacking On Frozen Plants
They can still sustain themselves in winter, but it is on different foods to their summer diet. Since they have more food choices during the summer seasons, with lots of plants around, they tend to consider their habitat their own salad bar. Nevertheless, during the winter, the story is quite different but enough to adapt and survive the cold weather. Their winter diet includes mosses, lichens, dry and frozen grass, and even some frozen plants. Each animal has learned to adapt according to the season they are living in.
Unfortunately, these sheep fall victim to predators in the area, such as coyotes, wolf packs, black bears, and grizzly bears liking to snack on young sheep. It's all part of the circle of life, and they are not high up on the food chain in Alaska, but they're a sight to see regardless. Fortunately, because of their habitat's remoteness, it's not easy for predators to get in. Thus, they are at least a bit protected from them, and it's an advantage when they want to protect themselves. The increase in human population in the area may also cause some problems for the Dall Sheep, and the Alaska Department of Fish and Game is working hard to protect this species.