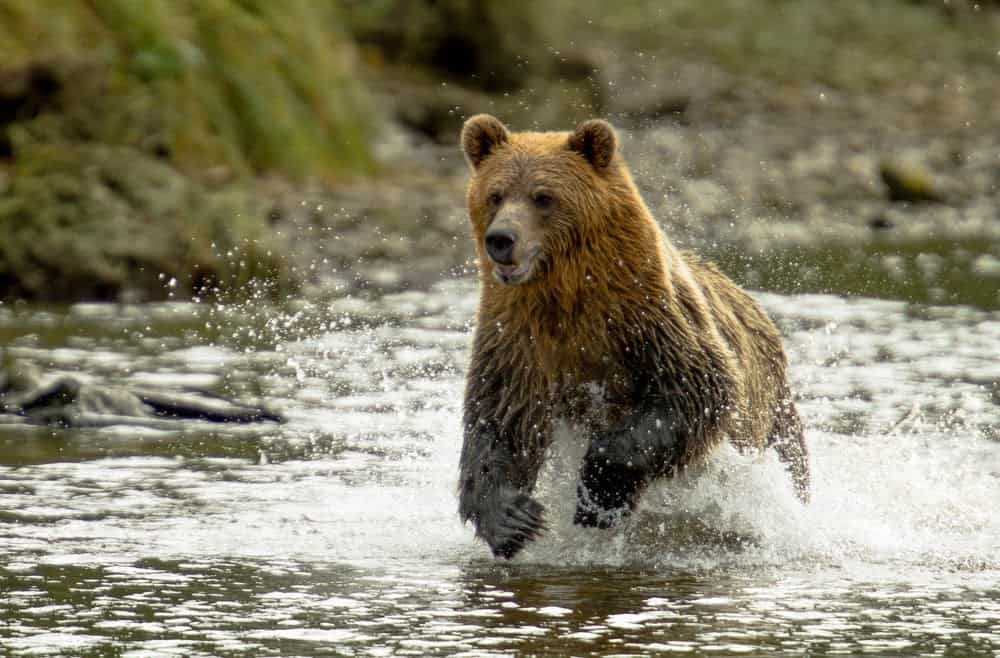 Meet The Alaskan Grizzly Bear
The Alaskan Grizzly bears can be found in the southern area of Alaska. You'll notice that this particular species of bear has a concave-shaped face and a very distinctive hump found between their shoulders. They also have noticeably long front claws. You might not know about these bears because their size will vary, depending on their food supply. The bears in the Alaska interior are about two-thirds the size of the coastal and island bears. They are around 30,000 grizzly bears in Alaska, and the numbers are very steady.
Brown and Grizzly bears are basically the same species. The only difference is the location. While Brown bears are mostly around Kodiak Island and coastal areas, Grizzlies are found in northern habitats. These bear's name came from Meriwether Lewis and William Clark, who first described it as "grisly," which comes from either word "grisly," as in "gruesome" and fear-inducing, or "grizzly" from its grey-tipped hair. Their weight depends on the season. They weigh less in the spring and early summer, and during the late summer and fall are the heaviest, with some males weighing between 500 and 900 pounds.