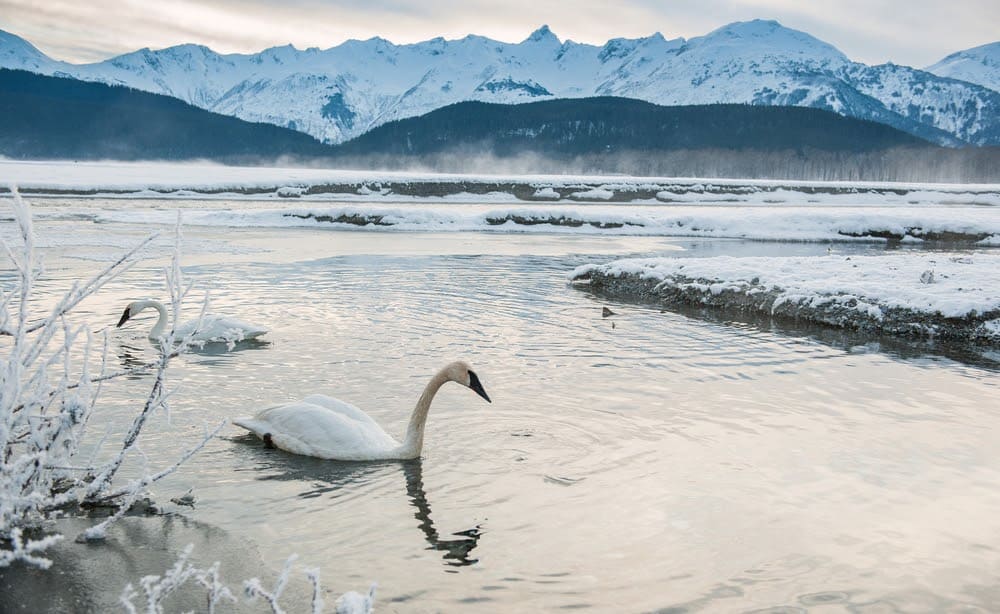 Go Bird Watching In Alaska
From the sea to the land and now to the sky – what birds await for Alaska's visitors? Birds are a vital part of the Alaskan ecosystem, so that we couldn't leave them behind. There are plenty of birds to enjoy in Alaska. However, they go and migrate in winter and head to sunnier and warmer locations. They will be back in the summer, though. You'll observe things like the taiga bean goose, the tundra swan, the long-tailed duck, and the Canada goose. Not only those, but you will also see the grouse, quails, albatrosses, pelicans, and more.
Alaska is the best place for bird watchers to see a diversity of habitats, with many species having different migration routes and many wildlands to choose from. From rainforests of the Southeast to the Arctic, there are many habitats filled with surprises and almost 500 bird species. Before taking the adventure of a lifetime, it's good to make a list of all the birds you want to see and enjoy to the fullest, and choosing a season to visit is also very important. Just sitting in a backyard is sometimes more than enough to find the aviary rockstars of the Alaskan sky.