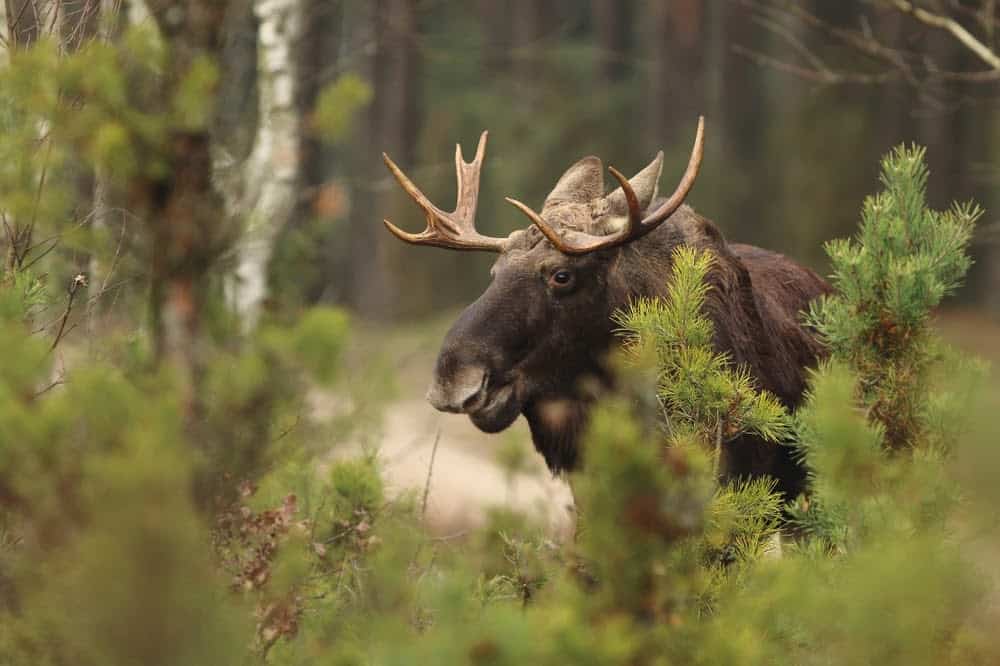 The Largest Moose Needs All The Food
Since this species is the largest moose, you won't be surprised to hear that they eat more food than black bears to maintain their bodies. They are herbivores, but they eat a tremendous amount of food each day. It sometimes adds up to 73 pounds each day. In winter, this goes down to about 34 pounds, which is still a considerable amount. Ecologists call them "browsers," which means that they just eat the leaves and the fruits from tall and woody plants. They also love aquatic plants as a snack.
However, the moose's favorite food is mostly terrestrial vegetation. Some of their favorites are tree shoots from willow and birch, and sometimes they incorporate berries for a sweet touch. Since they don't have upper teeth, they need to use their eight sharp incisors and tough tongue to chew their food. With all the food they need every day to maintain a healthy weight, these moose are almost the forest rulers, and they need to be protected at all cost since they have a low risk of being threatened for extinction.