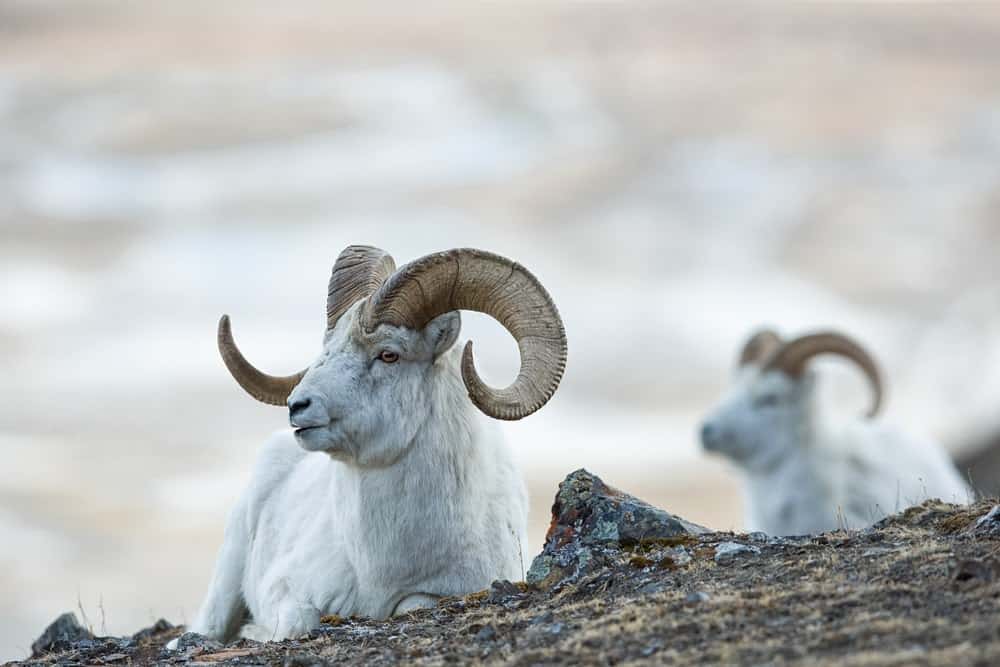 Have You Heard Of The Dall Sheep?
For a creature that is not as impressive as the Alaskan moose, it is just as unique to Alaska's mountain ranges. It is the Dall Sheep. These animals are found in the subarctic mountain ranges in the state. The Dall sheep are distinctively different from other sheep because of their massive yellow and brown colored horns. Even the females have horns, but not as big as males, and they are slender and less curved. This Alaskan animal also has a dark brown or white coat. They fill themselves with all the food they can find in summer, and what is left for them in winter?
When rams reach three years, they start looking like ewes until their horns keep growing, and they are easier to recognize. What's interesting is that their horns keep growing during spring, summer, and early fall. However, they stop growing in the late fall, or winter which gives the horns a very cool pattern of rings called annuli spaced along the length of the horn, and researchers use them to determine the animal's age. Their lifespan is around 16 years for the dall rams and 19 years for the ewes.