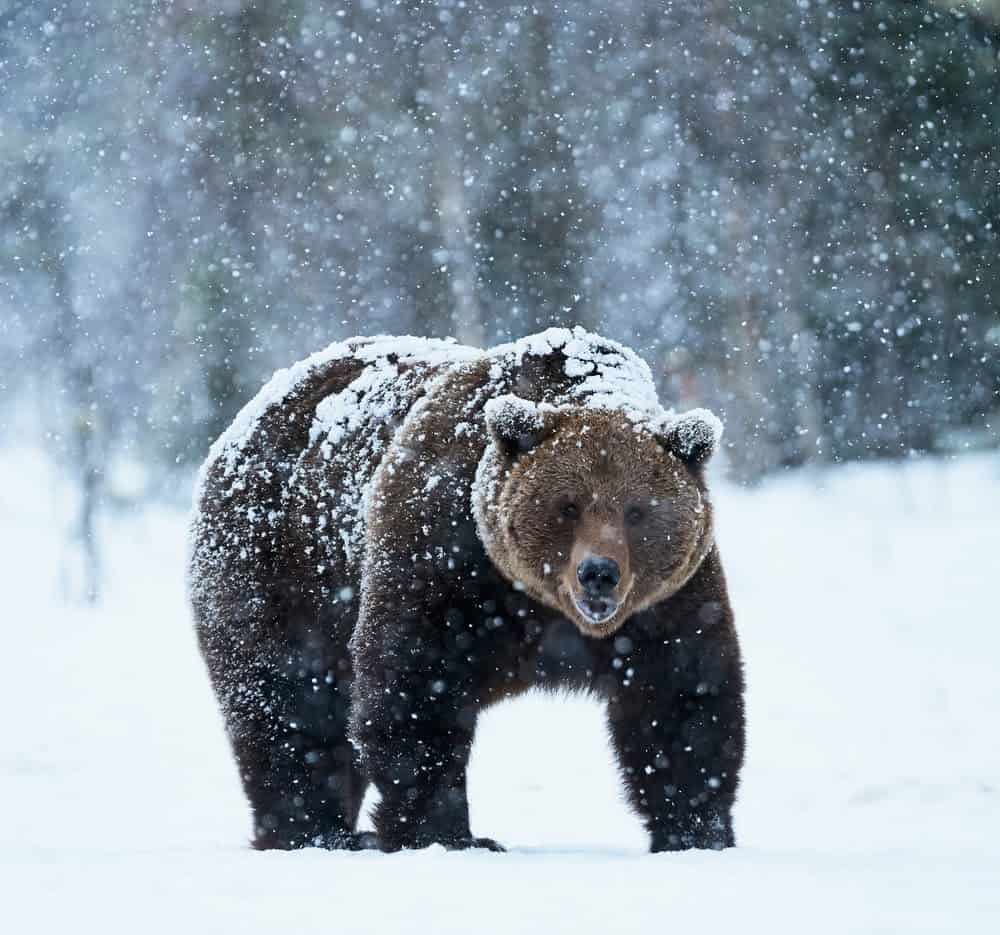 It's Time To Hibernate
These Alaskan bears will hibernate from October until April or May. The females may emerge from their hibernation state even later and might appear as late as June with their cubs. They give birth to between one to four cubs. The cubs will remain in the care of their mothers for about two years. Another fascinating fact about this type of brown bear is that around 25% of adult males won't hibernate and remain active during the harsh winter. When bears hibernate during winter, they aren't sleeping the whole time. Hibernation only means that they will get into a state where they don't need to eat or drink, and they also barely urinate or defecate.
However, sometimes bears leave their dens, mostly because their dens get flooded or are damaged and need to find a new one. Depending on the area and weather, some bears need to hibernate more than others. In the colder regions, they hibernate for 6 to 7 months, while in the warmer habitats, they only do it for 2 to 5 months, so weather does play a role. Thanks to their adaptive capabilities for survival, they can survive for longer periods without food and water by lowering their body temperature to 8-13 degrees. Their fat stores will supply them with energy.