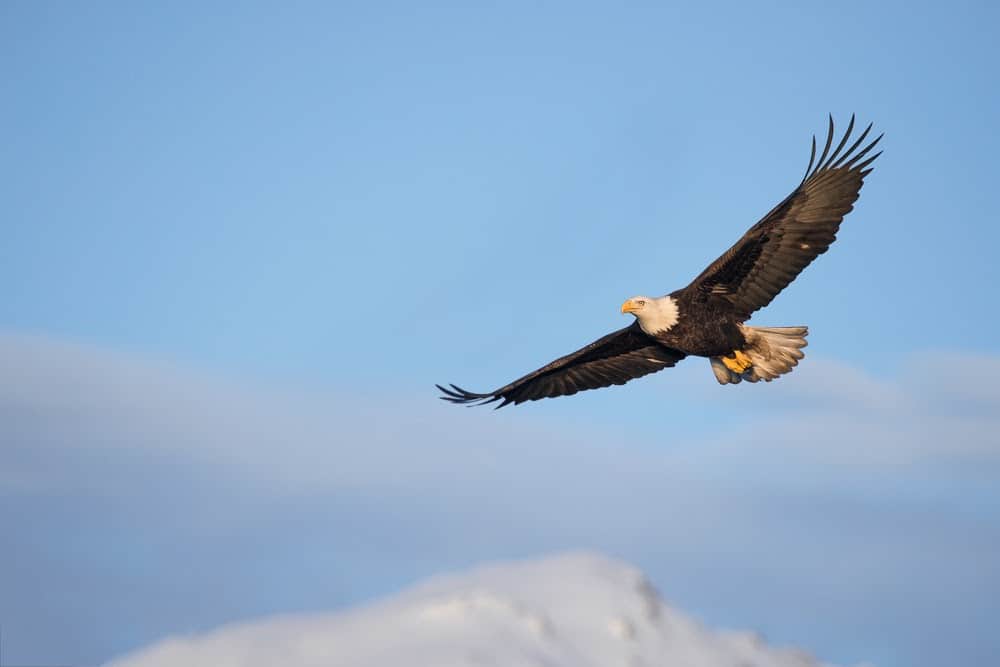 The Distinct Eagle Markings
They have chosen this area because they nest in the old-growth timber found lining the saltwater shorelines. They also love to nest in the old cottonwood trees, which are located near water sources. The bald eagle is known for its white head, which takes about five years to develop. This bird is Alaska's most giant bird of prey, with an impressive wingspan of 7.5 feet. However, their colors were not always like that. Younger bald eagles are entirely different, their head and tail are mostly dark, and their bodies and wings are mottled white with brownish colors.
It takes them about five years to get their signature white head and tail and darker body and wings. Something very interesting is that they are not bald in any way, not even when they were younger. The name comes from an older meaning of the word "bald," which meant "white-headed." These beautiful creatures were almost at the brink of extinction. However, decades of preserving their habitat and protection came into fruition when taking out the list of endangered species in 2007. You'll only find these birds in North America, so make sure you keep an eye out.