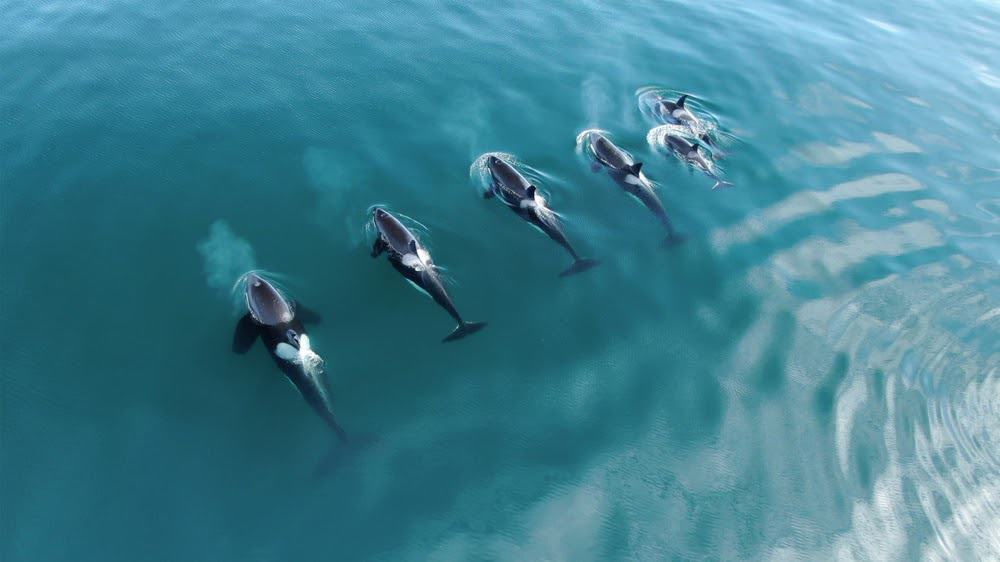 The Pods Of Whale Languages
The orcas are divided into different pods that are based on language. A clan of orcas will be made up of several pods. All pods of orcas speak the same language, but each pod will have its own type of accent that makes them different. When you look at different clans, though, they all speak other languages. It would be like an English speaker having a conversation with a Greek speaker. Wow — it is interesting to see how amazing the lives are of these creatures of the deep blue sea.
The way orcas communicate depends on sounds divided into three categories: pulsed calls, clicks, and whistles. The clicking sounds are mostly used to navigate and finding prey, but it's also used to communicate with other orcas. They have found that groups of Orcas living in the Northeast Pacific tend to be more vocal, and they call have different vocalizations between them. Their dialects can contain seven to seventeen different call types normally, but they had found that a population in Antarctica has around 28 whistle calls and complex burst-pulse to communicate. They are brilliant, fascinating animals, what's not to love?