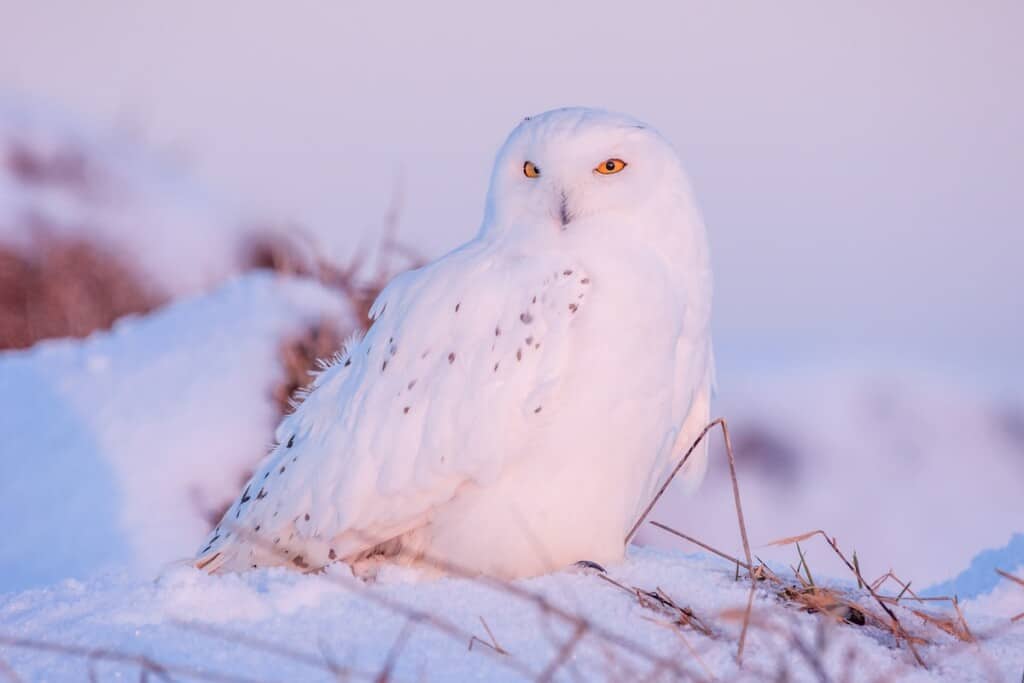 The Unique Snowy Owl
We know that since you watched that movie about the kid wizard, you wanted a majestic snowy owl. The snowy owl, also known as the polar or arctic owl, are natives of the Arctic regions, and they are mostly on the tundra. It's one of the largest owls, and it's also the only owl with completely white plumage. Although the female tends to have some dark brown flecks, the males are as white as snow which is perfect for hunting. Speaking of hunting, like other species of owls, they tend to sleep all day and hunt during the night.
They will hunt small mammals and water birds, but their favorites to track are lemmings when they are in the breeding season. Their nest is set on a slight rise on the tundra's ground because of their ability to camouflage in the snow. The development of the younglings takes a long time. If you want to see one of these in the wild, they like to wander almost anywhere close to the Arctic, but they are a bit unpredictable, and since they are on the vulnerable list of endangered species, it can be hard to find one. Nevertheless, if you do, count yourself lucky, especially if it has an acceptance letter with your name on its beak.