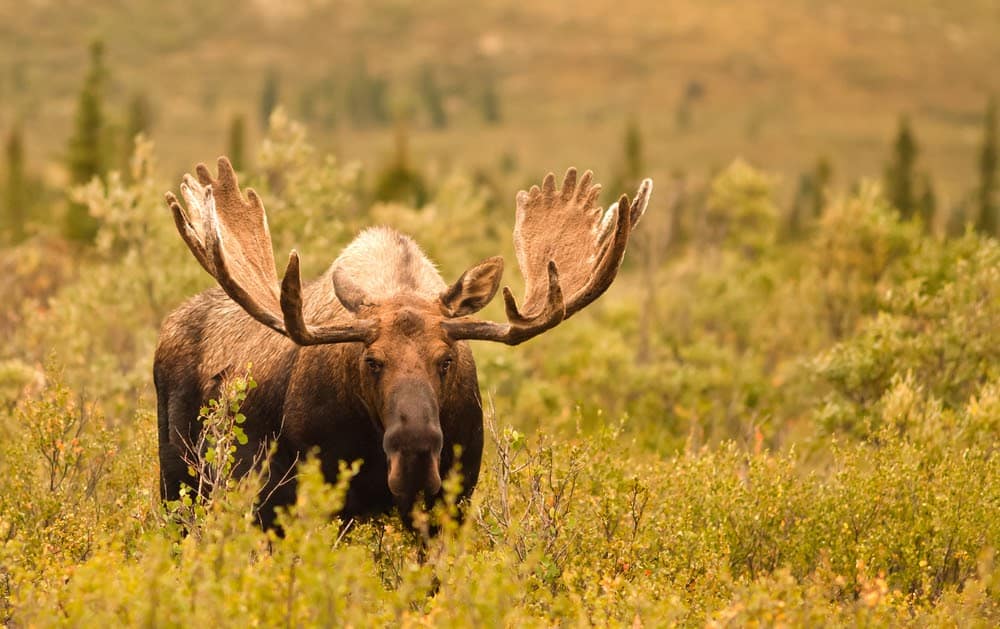 Protect Your Apple Trees

in Alaska
They also love to eat garden shrubs and completely devour everything from the apple trees found in town. Black bears only eat 18 pounds of food each day, which means that a moose eats more than four times, so they have to spend most of the day finding food to keep themselves in shape. Sometimes they use the antlers during mating season to get the female's attention by rubbing their antlers on trees which sometimes can end with the tree falling. Those beautiful horns are extremely practical and are the most important tool the moose has to survive.
The males will shed their antlers every winter and grow a new and impressive pair in the spring to be ready for the mating season. Each time the antlers get bigger and better. They grow from being spikes into what has become the famous paddles that make this moose so notable. The locals tend to go hiking to find these antlers to sell or make beautiful jewelry and even hunt weapons like knives and bowheads. Depending on the antlers' size, they can cost big bucks if you want to have them as decorations and even more if you find the pair from the same moose.