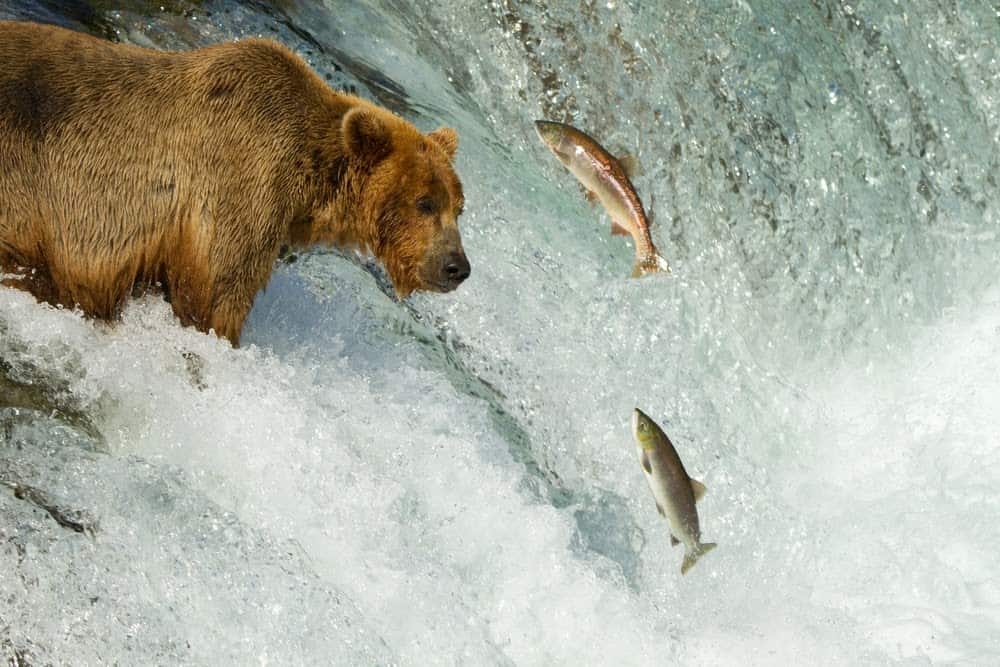 The Great Salmon Migration
It is incredible to watch the salmon each year as large flocks of the fish move from the sea to the rivers. They do this for spawning purposes, and it is done by pushing against the river currents and going upstream. You'll see the salmon leaping out of the water as they try to conquer the forceful river currents. The brown bears of Alaska are pleased when this happens because it means feast time for them. It is also a feast for bald eagles and sport fishers that come every year to get a great catch.
This salmon run happens around September through November. It is the final stop for a salmon's life to spawn and create more life and continue the cycle again. What's interesting is that salmon live in rivers or lakes for a while until they grow enough to swim to the ocean to then swim once again to the natal river. It is believed they used what's called a magnetoreception in the ocean to locate the general position of the natal river where they were born. Their deaths impact the lives of other animals that live close to the river, providing nutrients not only for the next generation of salmon but also to every living species of the area.