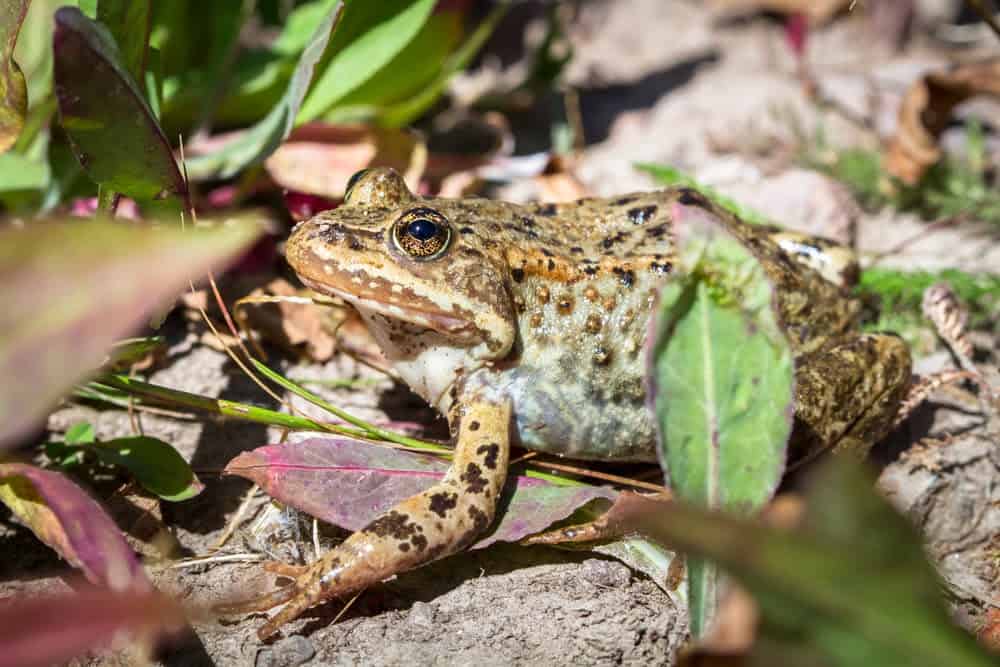 The Columbia Spotted Frogs

in Alaska
The Columbia Spotted Frogs have a distinct bumpy-skin and have relatively short hind legs. They vary in color from light brown to dark brown and have large black spots with light centers. They also have a bright red on their lower abdomen. It is larger than the wood frog, and the females are larger than the males. These frogs are generally found in the coastal forests of Southeast Alaska because they need to be close to permanent water supplies with little variation between seasons. Even if they are not a threatened or even endangered species, biologists are studying them as a model species for the effects of habitat fragmentation.
These frogs spend most of their time in the water, so they have webbing on their feet that goes all the way to the end of their longest toe with short hind legs. Since many animals have spotted frogs in their diets, they tend to live in areas with an abundant source of low-growing vegetation that works as a hiding spot. They tend to stay in those safe aquatic areas. However, sometimes when it's time to breed, they have been known to move to other regions to reproduce cautiously.