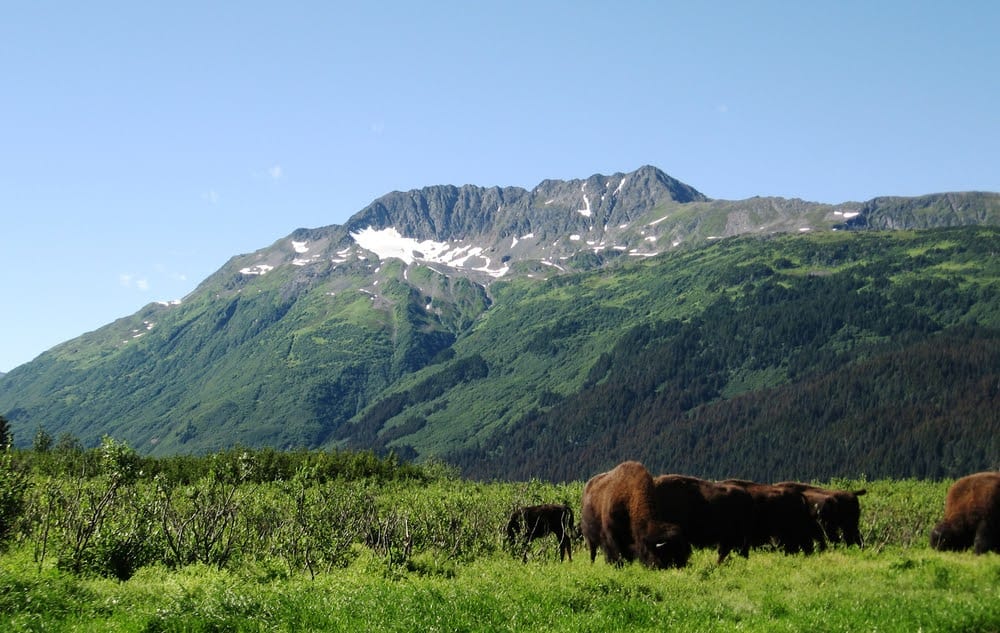 Shedding Those Winter Coats
When the cold of the winter is over, the wood bison is ready for a makeover! They will lose their winter coat when Alaska temperatures start to warm up in the early weeks of spring. When it is mid-summer, the wood bison will have a completely new coat that is better suited to the warmer weather. In fact, this bison has two coats in one, with one layer that is closer to their skin is used to trap hot air and keep it warm, while the thicker outer coat can shed water, and it works as a wind protector.
Some people describe the wood bison coat as strong but soft. It is very close to human hair, so it's not like the moose, caribou, and sheep coats' hollow-like feeling. When they're shedding their outer coat, they look incredibly shaggy since they lose it very slow and it takes them a few weeks for their summer coat to show off and the old one to get rid of. It's interesting that you can see both layers of fur. The outer layer is mostly on their face and hump, while the inner layer covers the rest of the body.