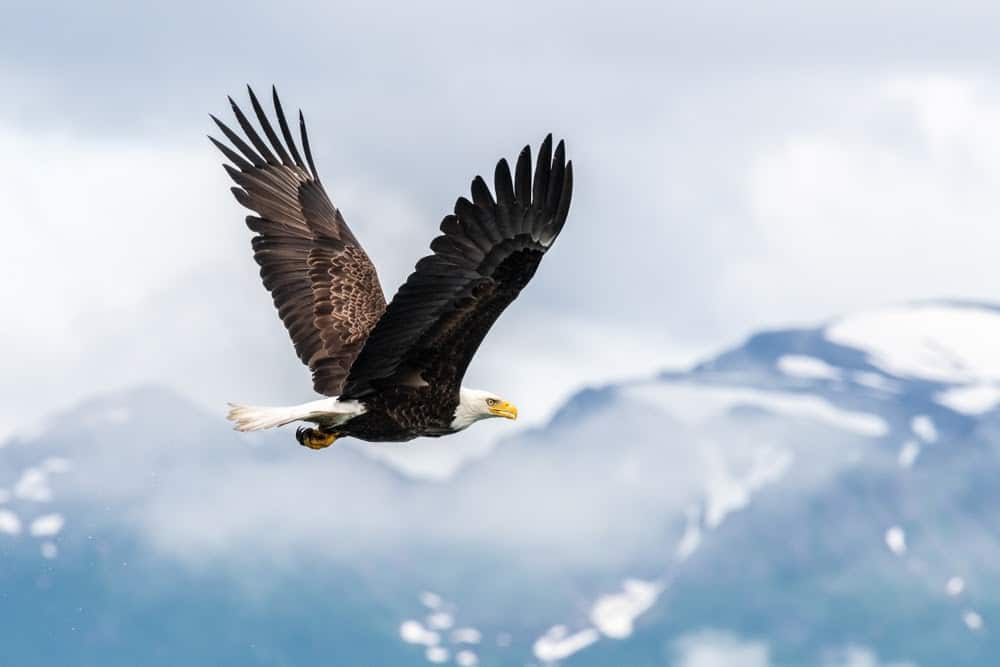 Home Of The Bald Eagles
Alaska is home to the largest population of bald eagles in the United States. They have around 30,000 of this type of bird. You'll see bald eagles most commonly along the coast and near the interior lakes and the rivers. These beautiful creatures are Alaska's largest bird of prey that you will see, with a wingspan of approximately 7.5 feet and weighing between 8 to 14 pounds. Most of these bald eagles will remain in Alaska during the winter, but they will move down south. Some of them will altogether leave Alaska, though. If you're looking for a high density, you'll find their nests on the islands of Southeast Alaska.
There are interesting things about those nests, they have to rebuild the same one every year, and they do it in the same place. This massive bird of prey's diet consists mostly of fish, like salmon, flounder, and pollock, and feed on small mammals, sea urchins, and crabs. Sometimes while hunting off the coast for some fish, you can see them using their wings to row when swimming and giving it more control. Sometimes when they catch a fish that is too big to fly with, they just swim to shore and have a feast!