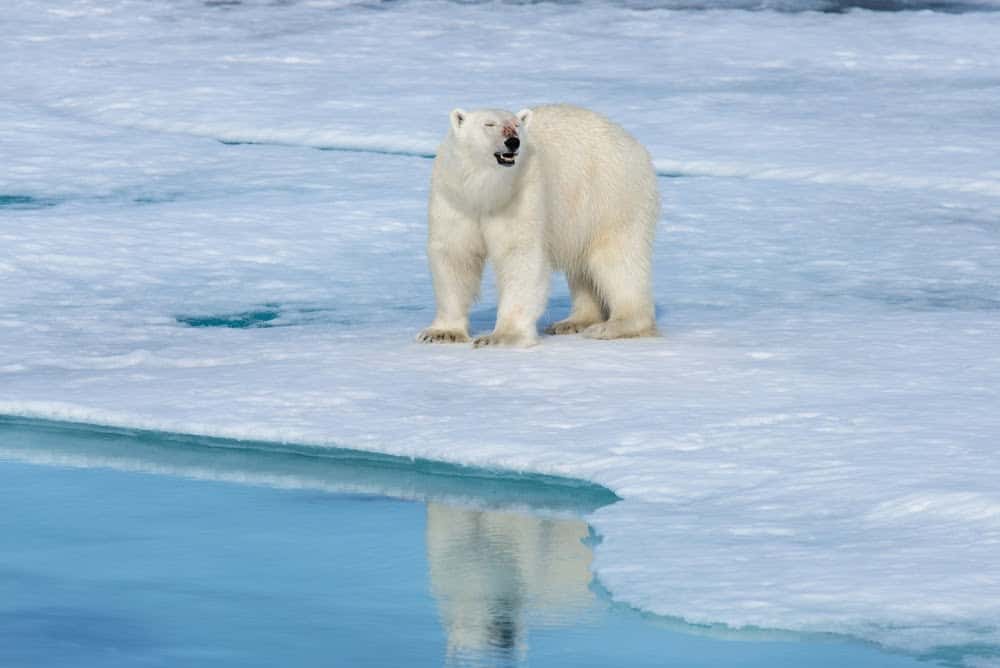 The Magnificent Alaskan Polar Bears
For one of the most incredible species of the Arctic region – this has to be the polar bear. It's the largest living bear species and land carnivore. An adult male can weigh-in from 800 to 1,500 pounds! It is a distant relative to the brown bear that has adapted to the region's cold temperature, and its white fur can help it camouflage in the snow to hunt down its prey. This bear species is adapted to living in this frigid environment and spend quite a good portion of its lifetime in the sea ice. The Alaskan animal hunts for seals, which is also the primary source of food.
What's very interesting about polar bears is that even if they are born on land, they spend most of their lives on sea ice, hunting for seals, and because of it, they've been classified as marine mammals. Because of climate change making their habitat smaller, sadly, this beautiful species is classified as vulnerable. Learning from them and helping lower the effects of climate change have been a mission for researchers to save them from extinction. If you want to see this remarkable bear, you will have to head up to the northernmost permafrost Alaskan territory – you won't be disappointed.