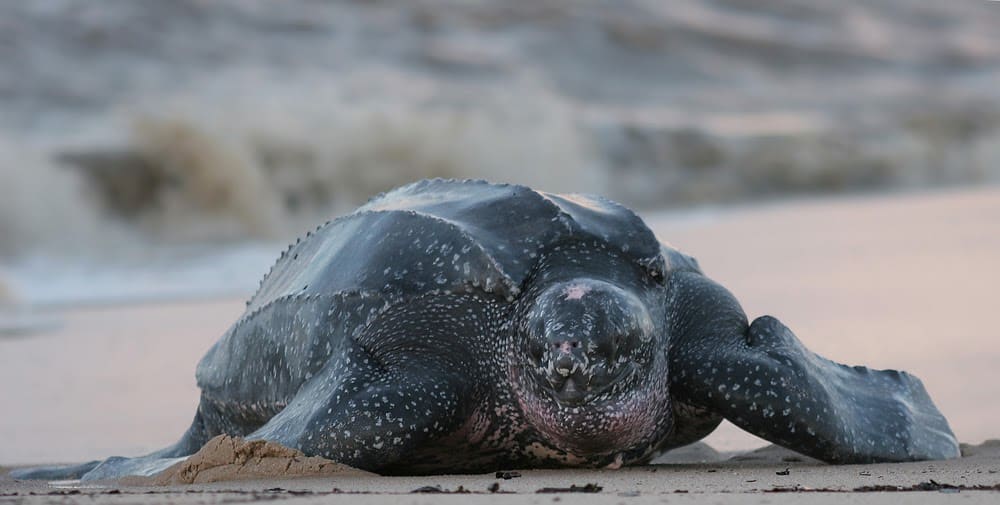 All About The Leatherback Sea Turtle
The leatherback sea turtle is the fourth-largest living reptile and is the largest of all turtle species. They have also been classified as vulnerable by the IUCN. What makes this sea turtle so interesting is the lack of bony plates on its shell. Instead, its carapace is a leathery, oily, and connective tissue covering its interlocking dermal bones. It's the only sea turtle with a softshell instead of a bony shell. These sea turtles can be found in many different types of conditions, from Alaska to tropical waters, making it one of the sea turtles with the widest distribution.
Leatherbacks have the most hydrodynamic body design with a sizeable teardrop-shaped body with a pair of large front flippers that give it some speed underwater. Its flattened forelimbs are made for swimming in open oceans, with their flippers being the largest in proportion to its body. An adult leatherback sea turtle's average weight is almost 900 pounds and around 5 feet long. The largest ever found was nearly 7 feet long and weighing 1,433 pounds, and they believed they could get up to 2,200! They are an endangered species, and it is believed to be around 34,000 to 94,000 left in the wild.