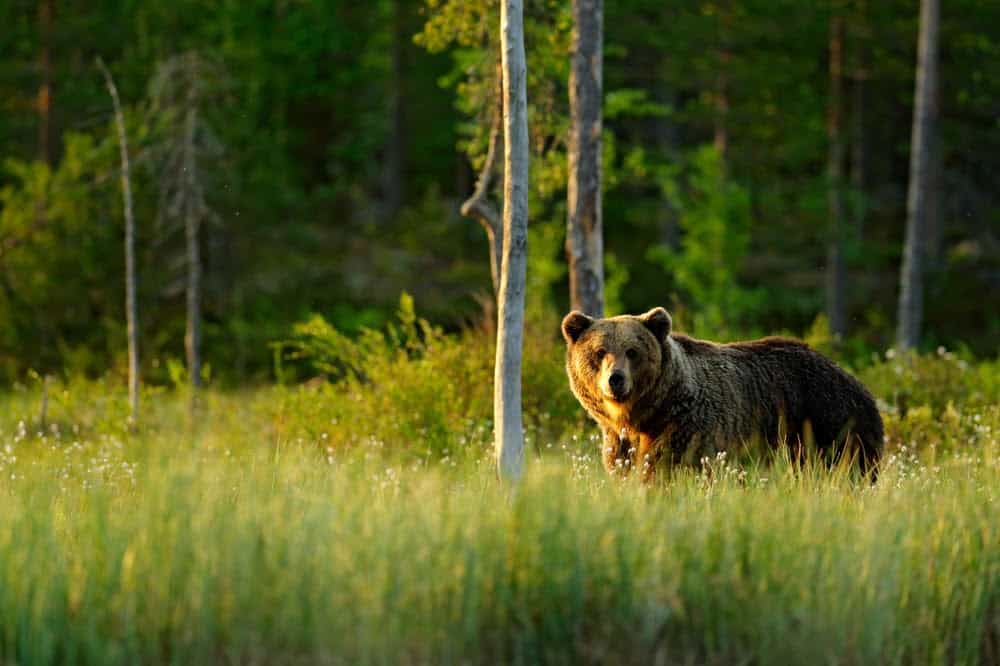 The Brown Bear Species
Aside from polar bears and black bears, Alaska is home to many brown bear species. They are omnivorous and carnivorous – it depends on the species. The grizzly bears are known for their aggressive tendencies and tend to live along the southern coast of the state to catch salmon easily. They are known for their size and tend to be the largest of most bears. You'll find the Alaska brown bear, the Dall Island brown bear, the Kodiak bear, and the grizzly bear in Alaska. Their population is stable, and they are not a threatened species.
Brown bears are not only aggressive, but they can also be fast, to speeds up to 40 miles per hour which is great for capturing moose or caribou. They have longer claws than black bears, which are very useful for digging roots and excavating small mammals. However, because of their size and weight, they are not suitable for climbing trees. Just like their distant relative, the polar bear, brown bears are very adaptive. They can consume various foods, including salmon, berries, caribou, moose, cow parsnip, squirrels, roots, grass, and carrion. They tend to be solitary animals, although sometimes they like to be in large groups in feeding areas like salmon spawning streams.