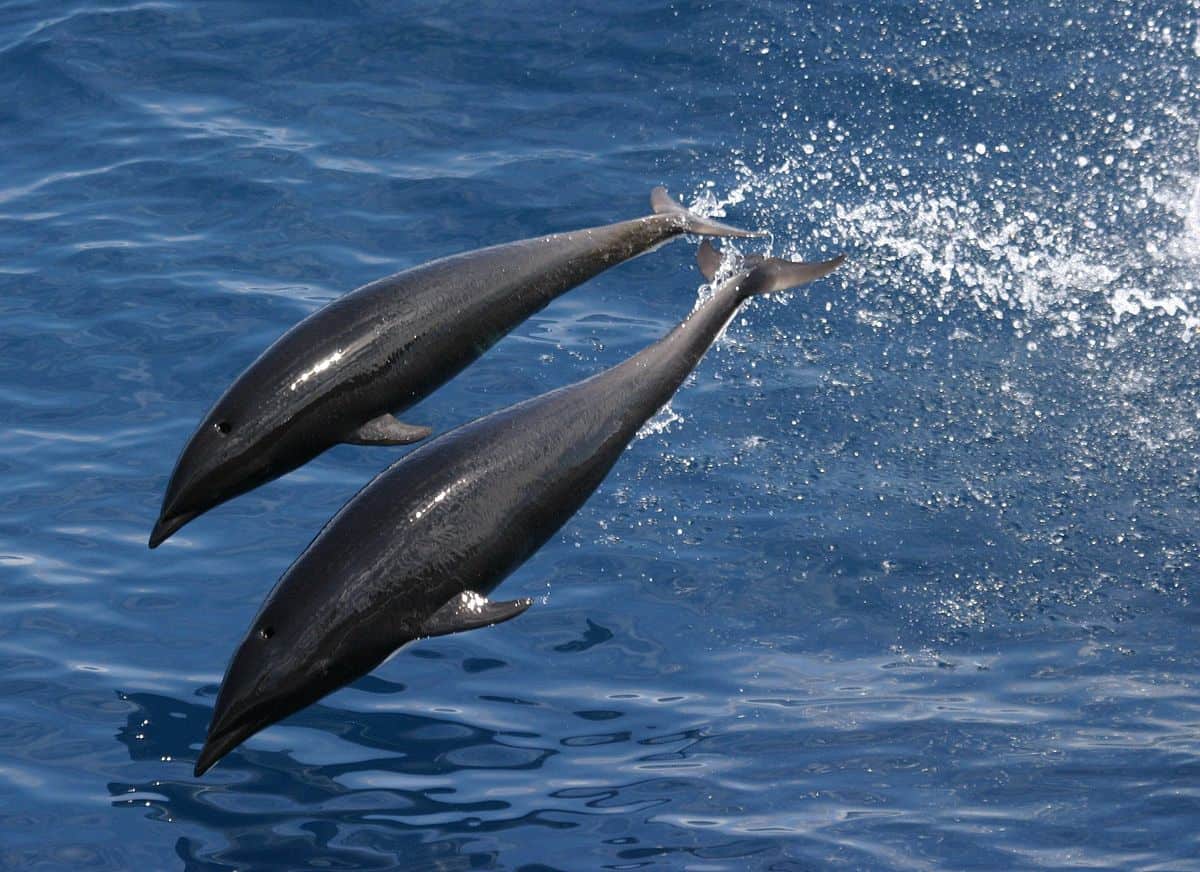 A Finless Dolphin in Alaska
Speaking of interesting sea creatures, we want to talk about the Northern right whale dolphin. These include just one of a handful of dolphin species that do not have a fin on top and have a smooth curving back instead. Their skin is mostly black with some white markings. They have a shorter beak than the most common dolphins and have a straight mouth line. They are not much information on how they reproduce since they are harder to spot, but it is estimated that they reach sexual maturity for males to be around ten years and females around nine years.
Northern right whale dolphins tend to be in larger groups of between 100 to 200 individuals, but they have seen groups of 300. They are mostly in the Pacific Ocean, so the best place to catch them in action is around the Monterey Bay all year long, around the Monterey Submarine Canyon. If you want to get a glimpse of them, the best time of the year to see them is around the summer and fall, and you can catch a whale-watching excursion boat where you might get lucky enough to see them riding alongside the boat.