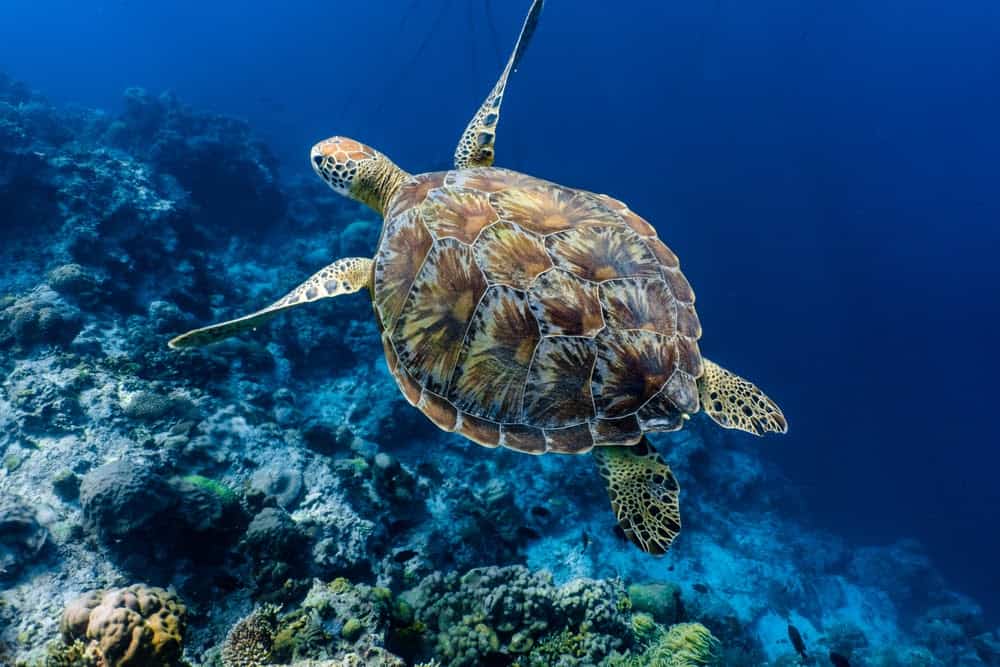 The Turtles Of Alaska
If frogs aren't your thing, what about some turtles instead? Alaska has two species of turtles that have made their home in the waters. There is the green sea turtle and the leatherback sea turtle. You'll find them in the coastal waters of Alaska. Leatherback sea turtles are mostly found in open waters, but they tend to be a migratory species. Being the largest turtle globally, weighing over two thousand pounds, they can grow up to six and a half feet by their adult years. They are also the only sea turtle to have a soft and almost leather-like shell.
The green sea turtle got its name from its color of body fat. Even if some think the name comes from their shell's color, it comes from their skin color. These Alaskan animals have black and olive-colored shells. They are listed as an endangered species, but they are still being killed, and their eggs are taken for food. There is a community of people trying to preserve these species by creating sanctuaries and protecting their eggs from humans so that they are around for generations to appreciate the beauty of these sea turtles.