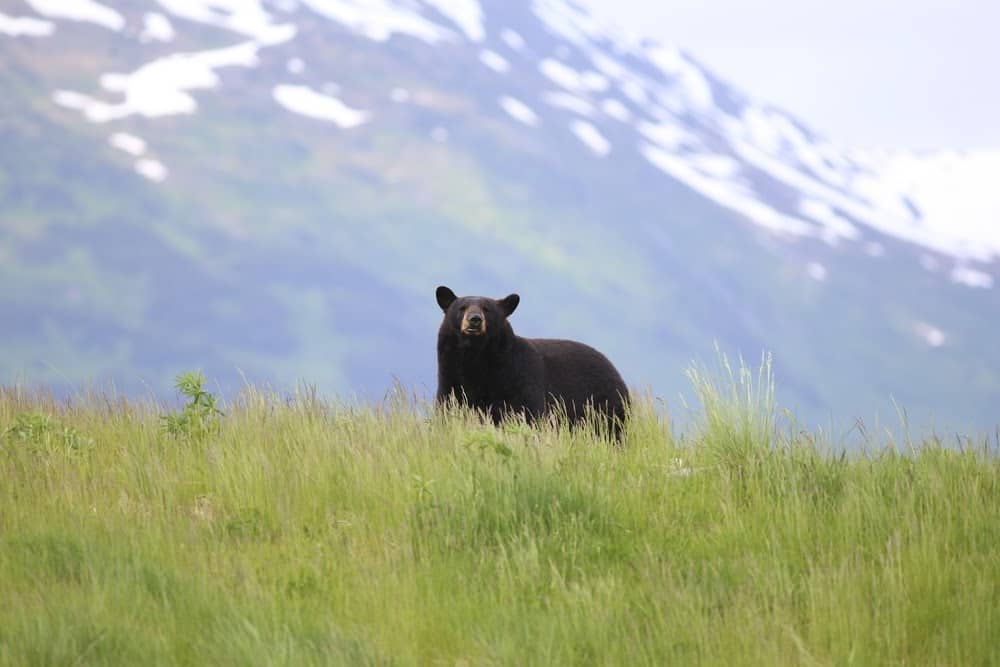 More Bears Of Alaska
Polar bears aren't the only bears who live in Alaska. In fact, you will find all three North American bears in one place. That also means that you might stumble upon a black bear. Luckily, the black bear will be sticking around because they are considered the least threatened of the world's bear species. However, they are still quite large (even though they are the smallest of the three main species found in North America), and they can weigh around 200 pounds in the spring, so it's better to keep your distance and respect their habitat.
In Alaska, you will find the Black Bear subspecies: the Eastern black bear, Haida Gwaii black bear, Kenai black bear, all black bear, and the glacier bear. These bears are mostly omnivores and live in the forests. Their diet also depends on the season. For example, when they come back from hibernation, they will seek carrion from winter-killed animals to recover some of the fat lost while in hibernation. However, most of the year, their diet consists of nuts, fruits, veggies, roots, corns, and yes, they also love to eat lots of honey from apiaries. Picnic baskets might also be on the menu.