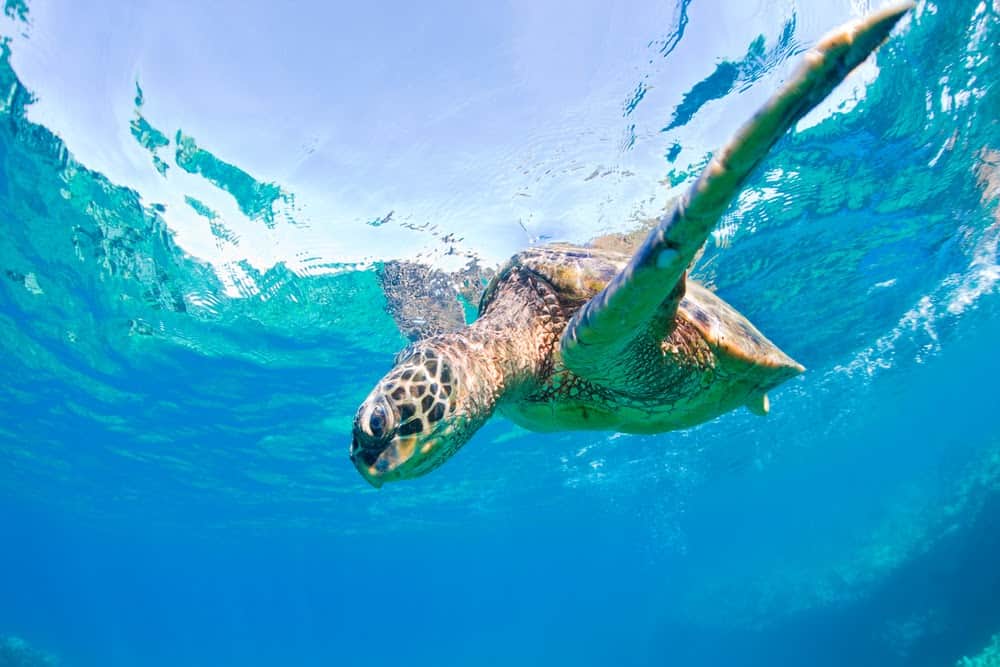 Green Sea Turtles Are Herbivorous
These sea turtles are slightly different from others because they are herbivorous. They eat the seagrasses as well as the algae. However, when they are young, they eat meats such as crabs, jellyfish, fish eggs, and even sponges. Because their diet has a low nutritional value, they tend to grow relatively slow. Because when they reach adulthood, they tend to turn herbivorous, their body fat turns green, giving it their iconic color. It is unknown the lifespan of the green sea turtle, but it is believed to be around 60 to 70 years, with some still reproducing at the age of 40.
These sea turtles will take a long migration from where they feed to where they want to nest. Their mating takes place in shallow waters and beaches. They lay a massive 100 to 200 eggs each mating season and hatch after two months. Their nest can be found worldwide, with some islands being called Turtle islands because of sea turtles coming to their beaches to lay their eggs. They make it to the beach at night, where they dig a hole in the sand and start putting their eggs in to bury them later. Since they are endangered, many countries and states like Alaska have laws to protect the exploitation and the collection of their eggs.