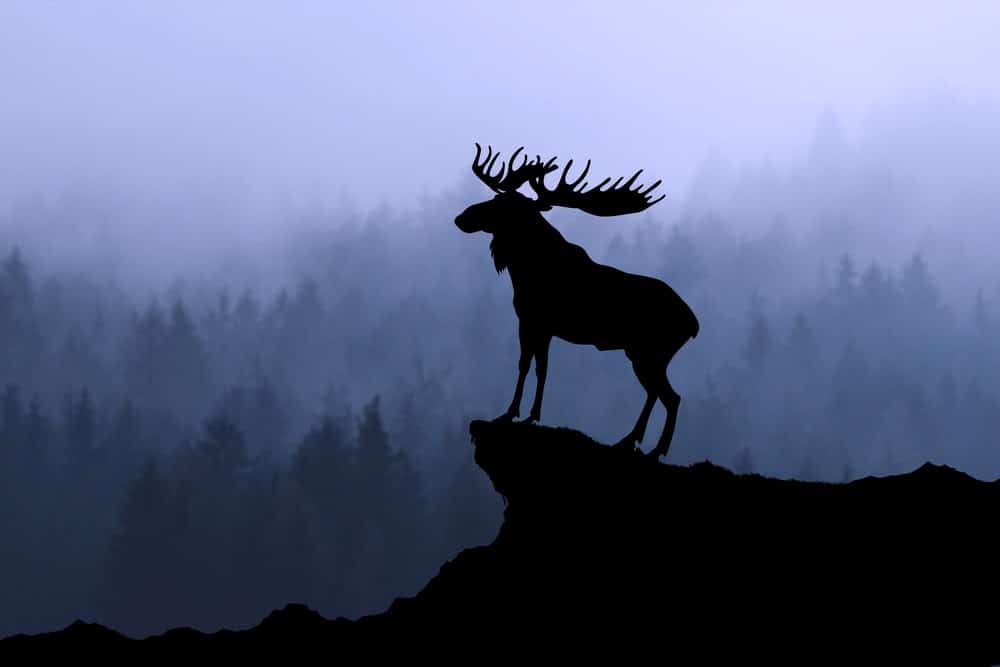 The Impressive Alaskan Moose
From the sky and back to Earth, it's time to meet the Alaska moose. You will find these creatures all over Alaska as they inhabit many different places. They are also the largest of the North American moose subspecies, with an adult male weighing around 1,600 pounds, and they can be up to over 6 feet tall. Their iconic antlers are only carried by the males and are produced every summer after the first pair of antlers have grown when they are between 10 to 13 years old. When it's mating season, the males sometimes get into a fight where it ends in one dying and the other getting the female.
The Alaska moose is also a solitary creature in nature. They only tend to come into contact with each other when it is time for the mating season. This action happens during autumn and winter. They are usually very gentle animals and are not aggressive to humans. However, while in mating season, they can attack with no warning to any animal like wolves, deer or bears, or even humans that come too close. So next time you go to Alaska's wilderness, always remember to keep your distance if you see one of these amazing creatures.