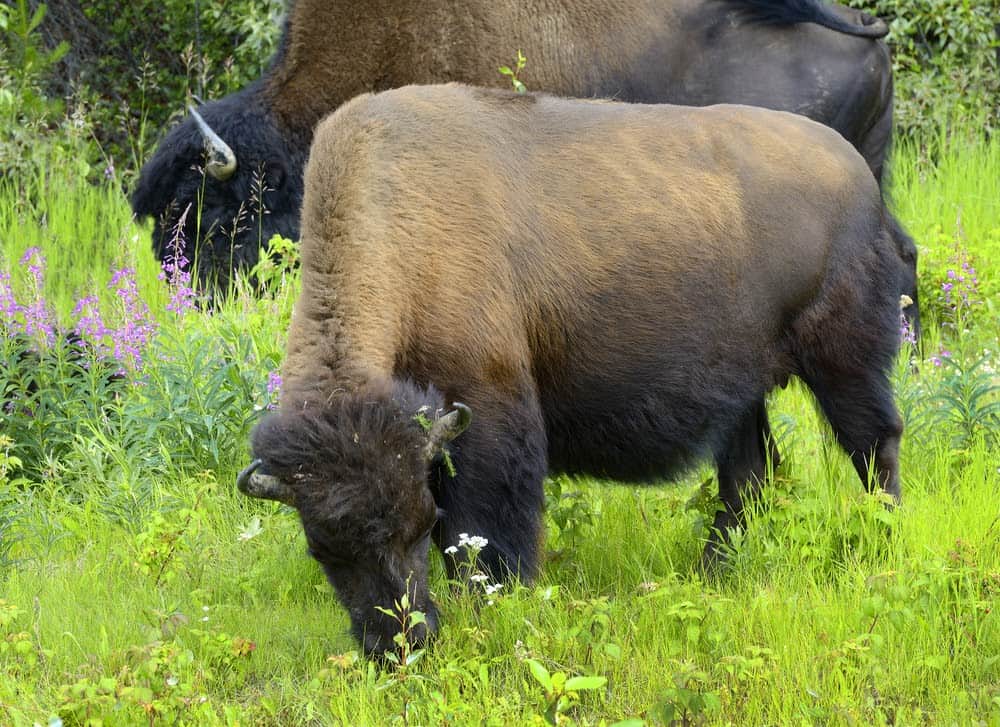 The Evolution Of The Wood Bison

in Alaska
Their heads and shoulders are relatively large, especially when you compare them to the rest of their bodies. It gives them quite an intimidating appearance. They also have a hump that rises from the neck and slopes down to their hips. The wood bison have evolved to use their head to sweep through the snows so that they can still have access to grasses in the wintertime. It's also interesting that their hair is quite like that of a human and is soft and durable. Researchers have found that wood bison is more primitive in the phenotype than the common plains bison. However, it's unknown if they preserve the original phenotypes from the 1920s.
Comparing the evolution of both wood and plains bison, even if wood bison is heavier and bigger, the plains bison can run faster and reach up to 40 miles per hour. Sadly, wood bison are a threatened species, mostly because of hunting, and in the early 1900s almost went extinct. Today they are still fighting to preserve the species with many programs that so far have been successful. They are about seven thousand wood bison in the wild, and there's a team of Russian and Korean scientist working on a potential de-extinction of steppe bison and wood bison using cloning techniques.