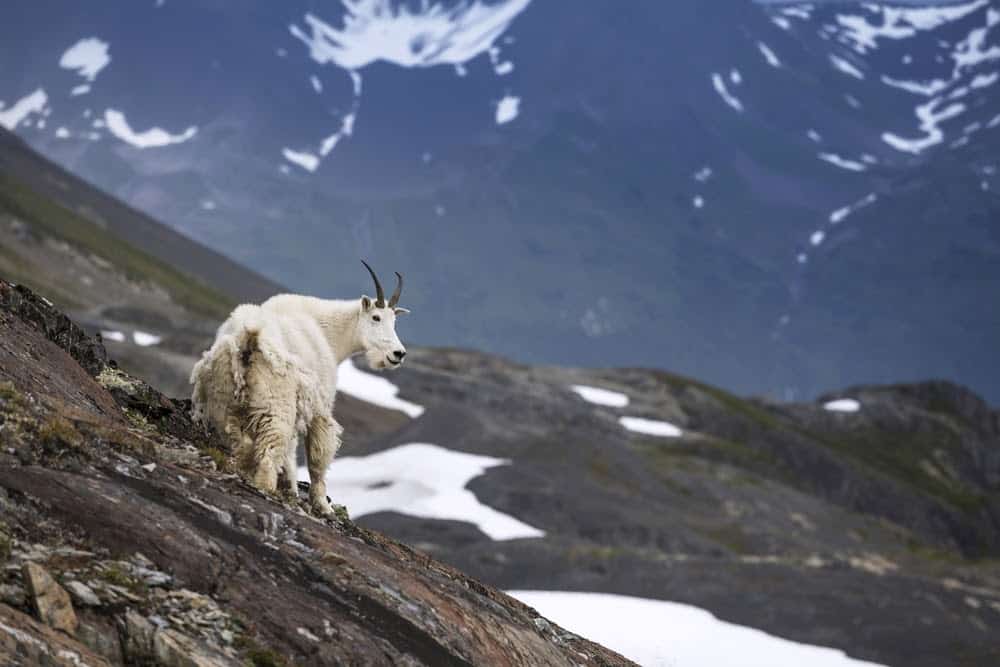 Alaskan Mountain Goats
What else will you find in Alaska in terms of wildlife? You will see the mountain goats withstand extreme weather conditions thanks to their very thick woolly and white coat. They also have long black horns and beards. Mountain goats live in the mountain ranges of southeastern Alaska and live an insane 13,000 feet above sea level and sometimes higher. They don't often migrate to lower levels and tend to feed on grasses and plant matter that they find. What's interesting is that they remain one of the least- studied large mammals in North America.
Sometimes they might get confused with Dall goats, but very rarely, you'll see both goats and sheep in the same mountain area. The best way to distinguish them is by their horns. Dall sheep have black horns while mountain goats have smaller ones. The goats begin shedding their winter coat in June, and by July, their new coat is ready to show off, and their winter coat grows back as soon as the first winter snowfalls around mid-October. Both males and females have horns, but they are slightly different, and also male goats are 40% larger than females.