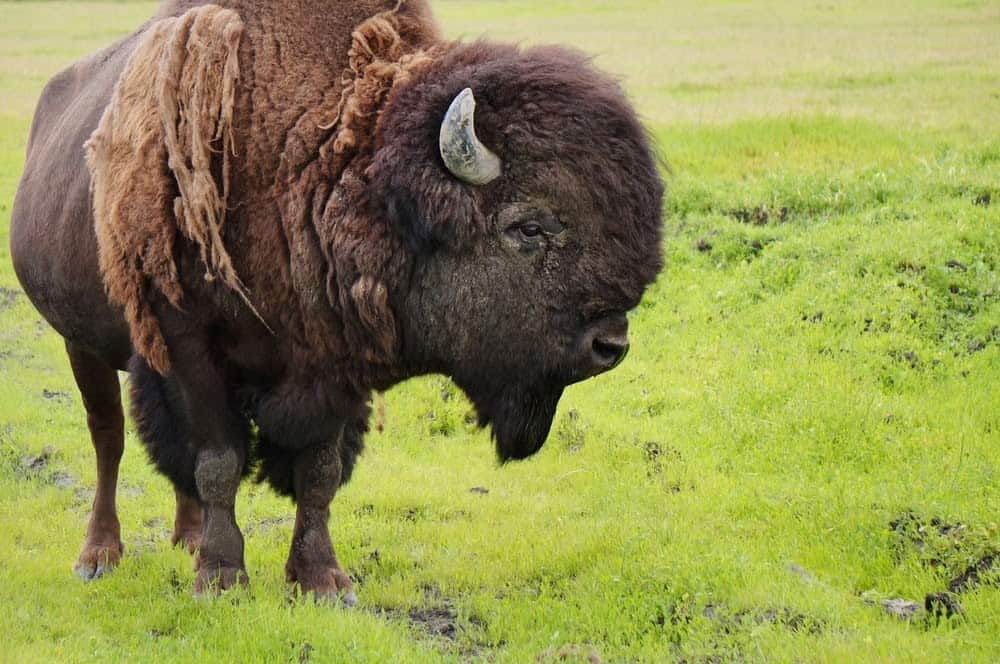 The Majestic Wood Bison

in Alaska
Although there are more majestic animals to discover in Alaska, one of our favorites is the wood bison. This Alaskan animal is one of the two subspecies of the American bison, and it's the largest of the two. An adult male bison stands at about 6 feet tall and weighs a mammoth 2000 pounds or more. The females are smaller than the males, but they even weigh about 1200 pounds. The wood bison has curving horns that grow to point upwards and beard-like hair growth on their chin. They are also very social, and they tend to be together in groups of 20 to 60 cows and bulls.
When the bulls grow, they move to a smaller group or stay separated from the rest of the big group until the late summer when the breeding season starts. Speaking of that, a female bison sexually matures around two years old, and they can give birth to their first calf by year three, and generally, they have a single calf twice every three years. Just like humans, they are pregnant for nine months. Those newborns are ready to walk 30 minutes after being born and are ready to kick any predator that wants to attack it within a few hours.