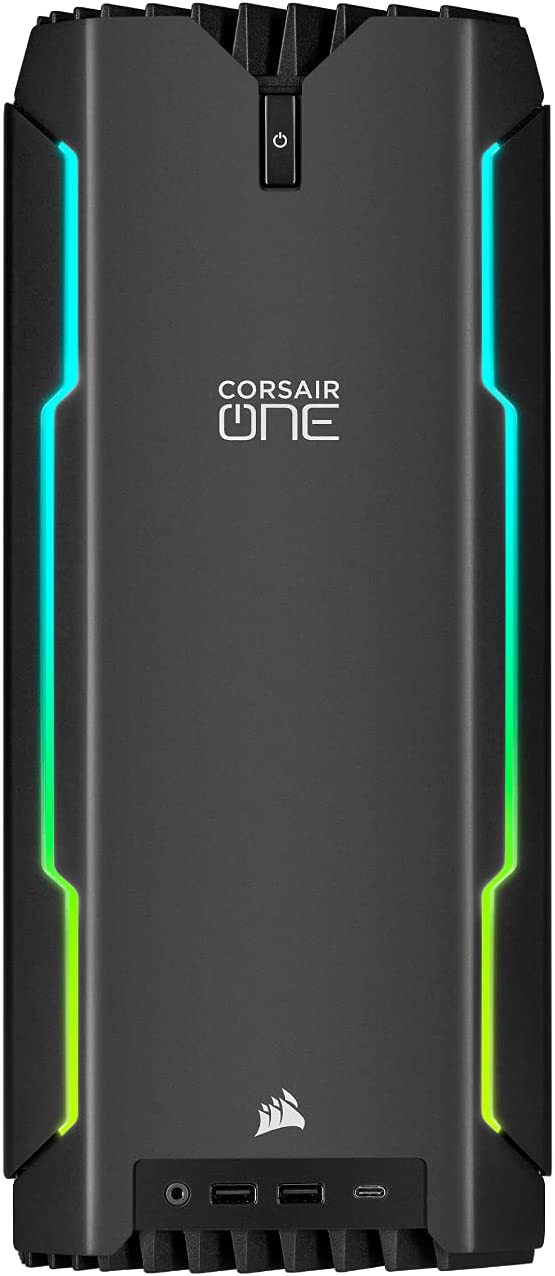 Corsair One Gaming Desktop
Playing games is one of the best ways to relax and spend quality time with yourself. There are plenty of games out there that don't cost an arm and a leg, however, there are others that cost more than we make in a month. The Corsair One Gaming Desktop is one of those games that only the rich can afford. It's a full cutting-edge AMD-powered gaming desktop that takes up less desk space than a laptop.
It also has real-time ray tracing technology, which allows for lifelike graphics and high frame rates. You'll get incredible quality with this gaming desktop. Additionally, it can handle demanding games with its high-performance memory. It starts at $3,399.99 (Amazon).