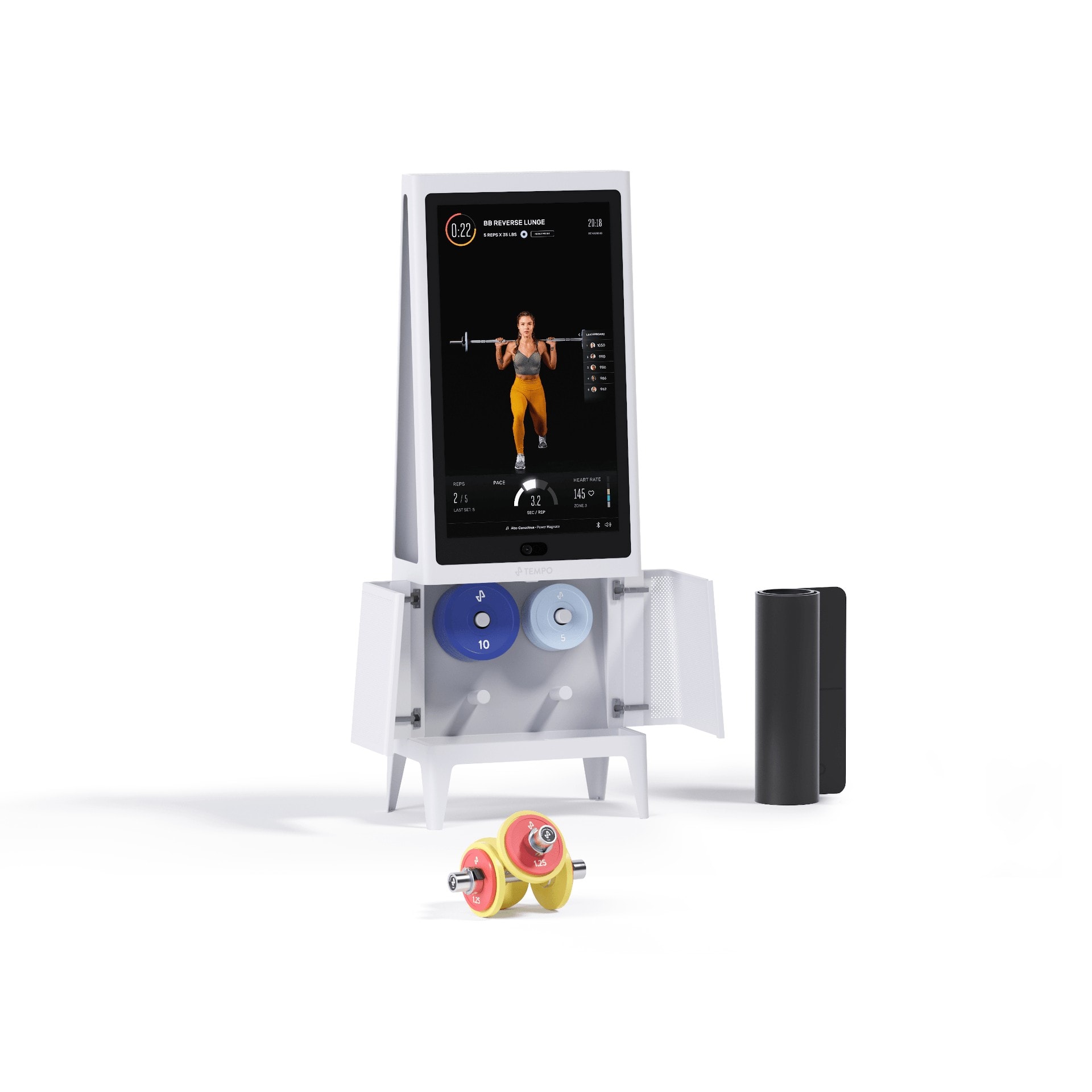 Tempo Studio Pro Package Dark
Personal workouts are the way to go. Each body is different, so it only makes sense that your workout is specific to your body type. Learn about your body and goals using 3D Tempo Vision. This helps you progress way faster. Personalize your workout space with the sleek all-in-one design. The starter bundle costs $2,495, so is certainly a piece of technology that only the rich can afford.
The Pro package comes with a barbell, recovery roller, folding squat rack, collars, heart rate monitor, folding bench, and many other amazing items. Luckily, you don't need to be rich to work out, so this shouldn't stop you from hitting the gym, even if this piece of technology seems way cooler (Tempo).