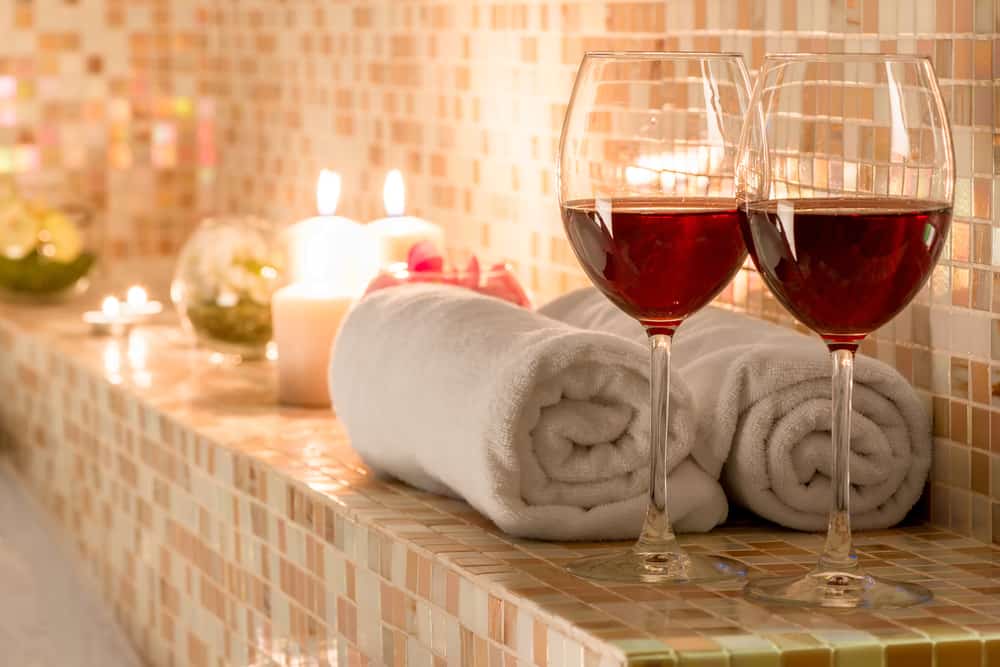 Lighted Candles Can Turn Your Bathroom Into A Spa
If booking a visit to a spa is not something you can do right now – whether because of financial issues, time constraints, or a global pandemic – you can quickly turn your bathroom into a spa-like oasis with just a few lighted candles. Place some lighted candles around the bathtub. Make sure you put them in a position where they will not fall over because the last thing you want is burns on your skin or a fire in your bathroom!
Run a warm bath, turn off the lights, and turn on a lamp. Alternatively, better yet, soak in the light from your beautiful candles. Voila, instant spa. If you are lighting more than one candle, it's best to make sure they are all of the same scent or unscented, or the smells may become too overwhelming. If you have unscented candles but want a hint of fragrance, add a few drops of lavender, vanilla, or citrus essential oil to your candle or candle holder. The heat will slowly release the scent without allowing it to overpower you.