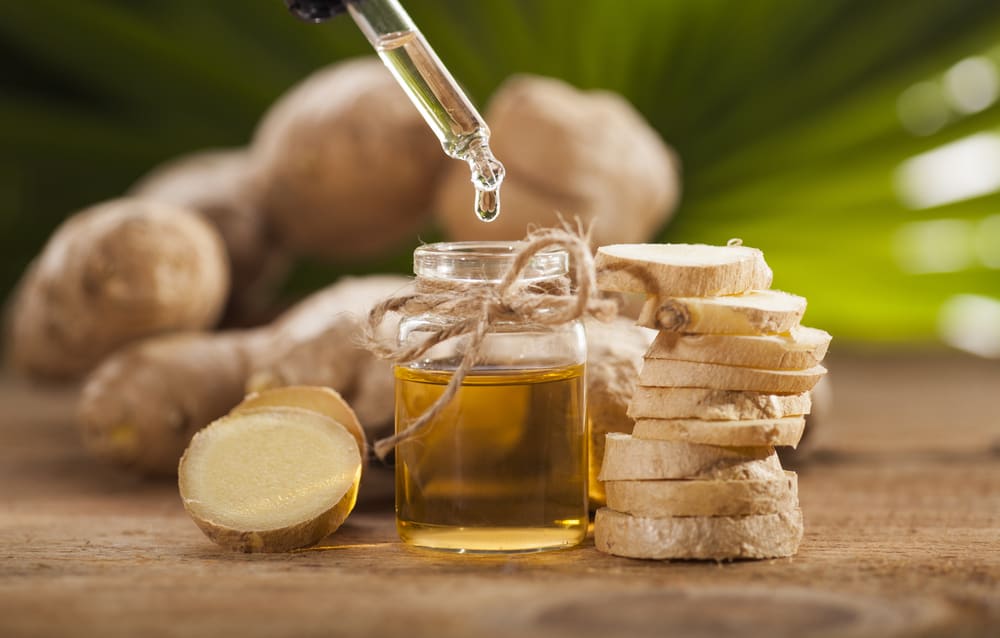 Ginger Improves Digestion And Reduces Nausea
Many people are aware that ginger can reduce nausea and improve digestion, but chewing on a hunk of raw ginger can be a bit too overwhelming for some. It has a robust taste that can overpower the senses, and for some people, it can even sting parts of the mouth. Using ginger essential oil can help you get the same ginger benefits without chewing on a chunk of it. However, undiluted ginger oil is very concentrated. Instead, you should use it as an aromatherapy source.
In addition to aiding with digestion and nausea, ginger helps reduce inflammation in the body and even improves joint health. After all, many of the joint problems people face result from chronic inflammation over a long time. Ginger oil is sometimes also used in hair products like shampoo as it is believed to promote hair health and growth. It is even thought to help with migraines when applied in a diluted form to the temples. That's a double win, as it could also help with nausea that frequently accompanies migraines.