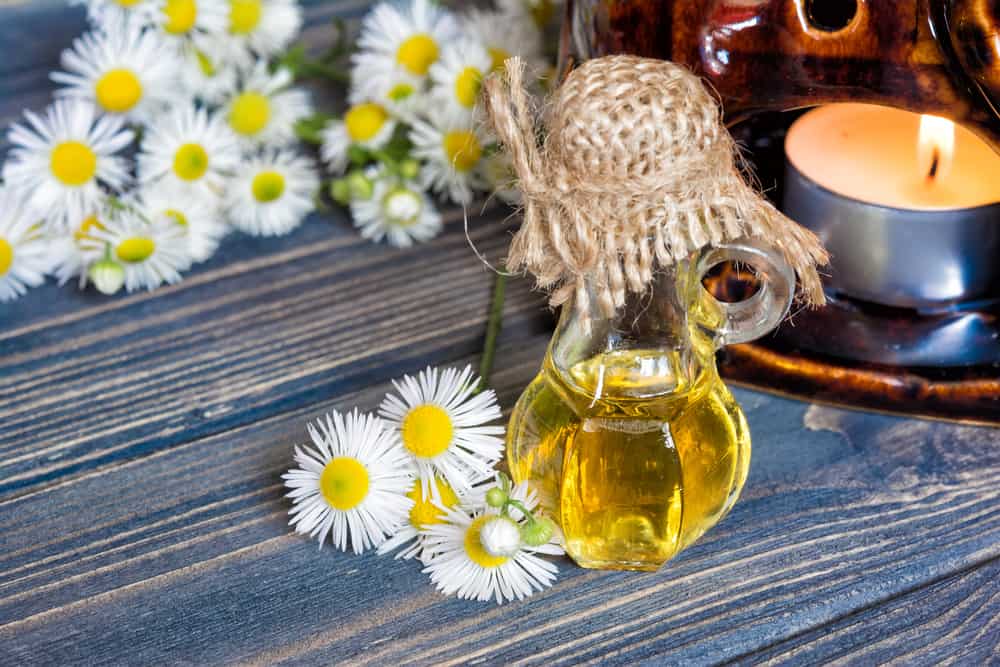 Chamomile Is The Quintessential Relaxant
You have probably heard that chamomile helps people relax, especially before bedtime, and you may have tried chamomile tea to help you fall asleep. However, are you are opposed to having a drink right before bed? We know getting up to use the bathroom in the middle of the night is no fun. Then, consider using a chamomile candle instead. The chamomile plant is related to daisies, believe it or not, though there are two types of chamomile: Roman Chamomile and German Chamomile. German chamomile has a higher concentration of chamazulene, the active ingredient most highly researched for its benefits.
People have used chamomile for centuries to help with indigestion, speed up wound healing, relieve anxiety, relieve rashes, and soothe us into an easier slumber. If you decide to try chamomile candles (or any essential oil candle) out, make sure that you never burn candles while you are asleep. Using a chamomile candle while preparing for bed, possibly as part of an end-of-day meditation routine, can help you feel relaxed – both from the candle's flame and the calming effects of the chamomile.