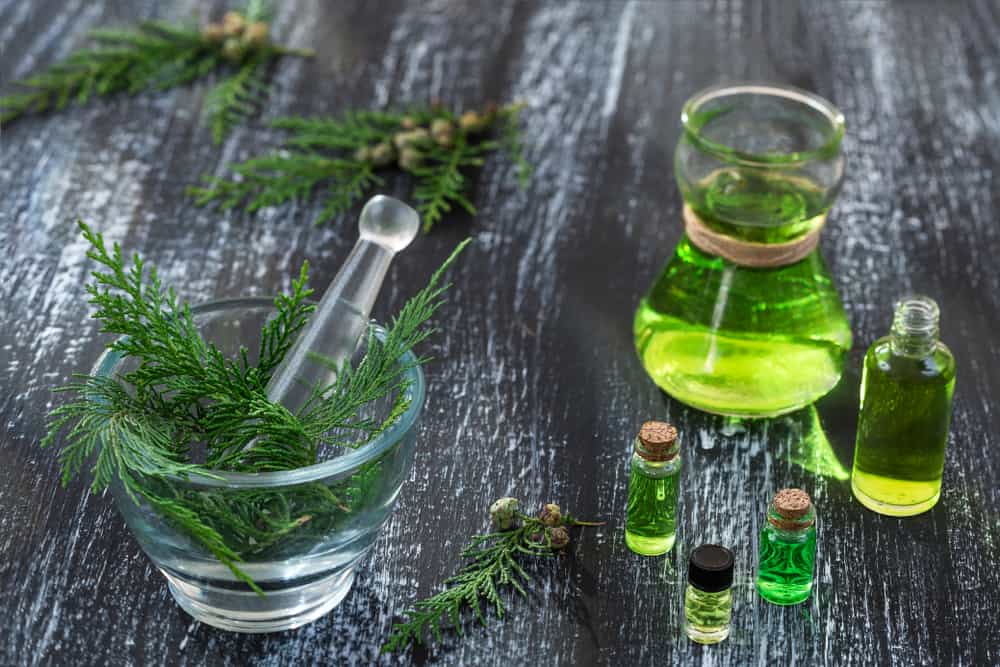 Cypress Oil Can Help Heal Your Mind
Cypress essential oil performs many of the same functions as medications, including medications intended to treat both psychiatric and physiological ailments. It has antibacterial, antimicrobial, and antifungal properties, and it is gathered from the needle-like twigs, stems, and leaves of the cypress tree, which grows along the Mississippi River. To best utilize cypress oil, mix it with a carrier oil like almond oil before applying it to your skin (as long as you are not allergic to it). Then, add a few drops of the diluted oil mixture to your bathwater. You can drop a few beads of oil into a candle or candle holder. Alternatively, use it in your diffuser, or add it to your homemade soap, cleaning supplies, deodorant, or candles.
On a physical level, cypress oil has many health benefits like helping the immune system fight off infections, removing toxins from the body, and aiding the respiratory system to get appropriate oxygen levels into the lungs. It can also be used to help with coughing, hemorrhoids, warts, cuts, wounds, and infections, pimples and acne, varicose veins, muscle pain and soreness, cellulite, and body odor. On a psychological level, it decreases nervousness, stress, and anxiety while boosting confidence. In short, it helps heal both mind and body, so what more could you want?